When a new traffic safety concern arises, it's not always a simple process to find the right solution. The problem must first be identified. Any factors that affect the situation need to be taken into consideration. Potential solutions need to be considered against each community's unique needs. And sometimes, these measures must first be piloted to determine how well they work.
Whether your community is experiencing a brand-new traffic safety problem or still in the process of exploring how to resolve an ongoing issue, you might be simply looking for a resource to get started or guide you along the way — and TAPCO's Resource Center can help.
What is the Resource Center?
If you've heard of TAPCO's Resource Center, you might be wondering what it has to offer — as well as how to navigate it. The center is designed to help traffic safety officials identify, address or simply learn about a safety concern. Filled with informative content on a variety of topics, the Resource Center's expansive catalog has guidance for any occasion. The content offered includes:
Depending on your community's current needs — as well as where you are in the process — certain types of content might complement your search better than others. For example, a white paper offers an in-depth look into a topic and is often a great place to start for a well-rounded understanding of the subject. If you're further along in the search process, a case study or brochure might help you narrow down the right fit for your community.
How to Navigate the Resource Center



While we've designed the Resource Center to create the best possible experience for users, we also want to ensure you can maximize the benefits it offers. We've prepared a guide on navigating the platform to help you find the desired content and make your experience as seamless as possible.
Once you're on the Resource Center homepage, you'll see a menu of the content offered with a brief description of each item. Once you've decided which content you'd like to further explore, simply click the accompanying icon.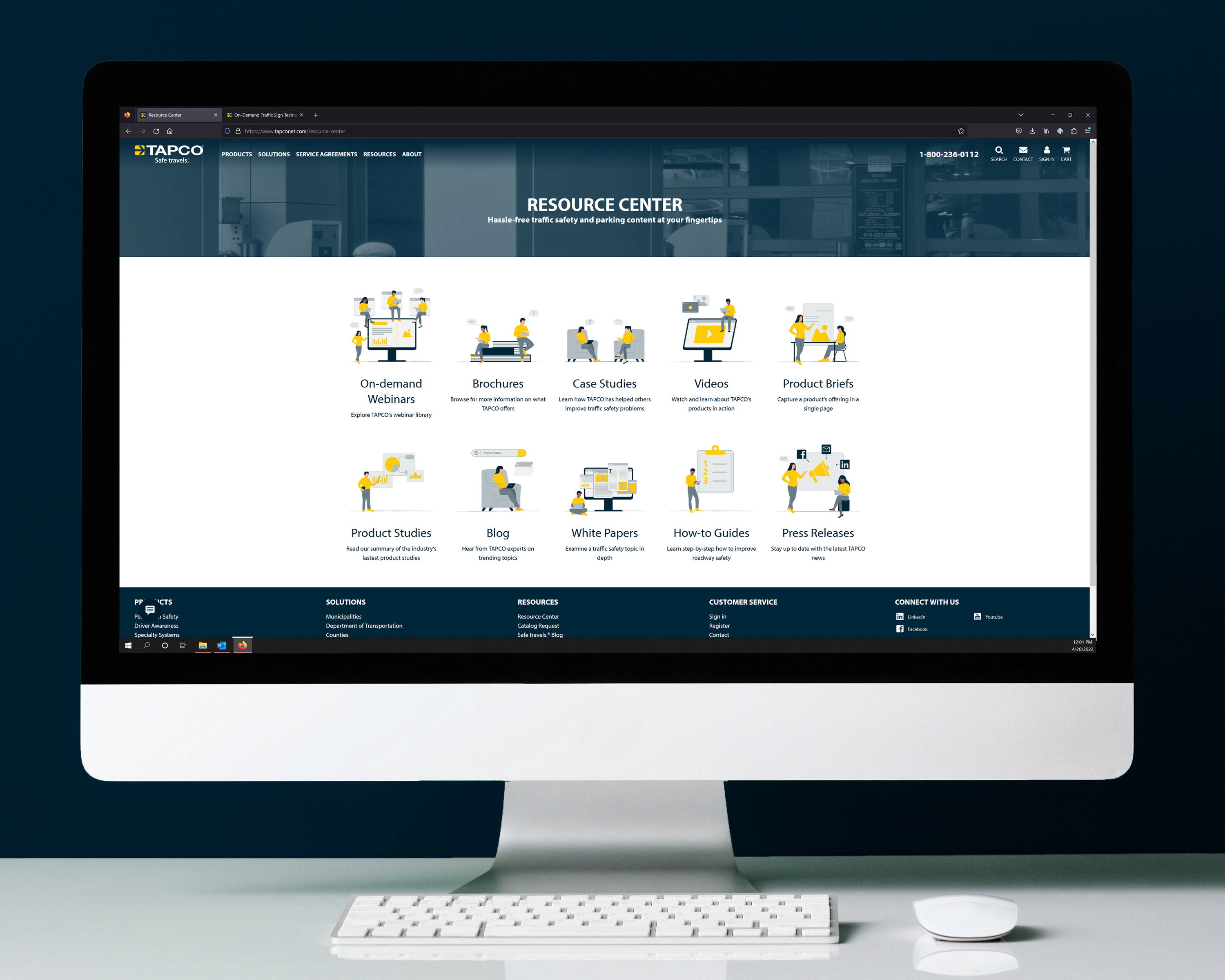 For this guide's purposes, we've selected on-demand webinars. On this page, you'll find all of TAPCO's webinars that are available on-demand. From there, you can scroll through the page to select the webinar you'd like to watch.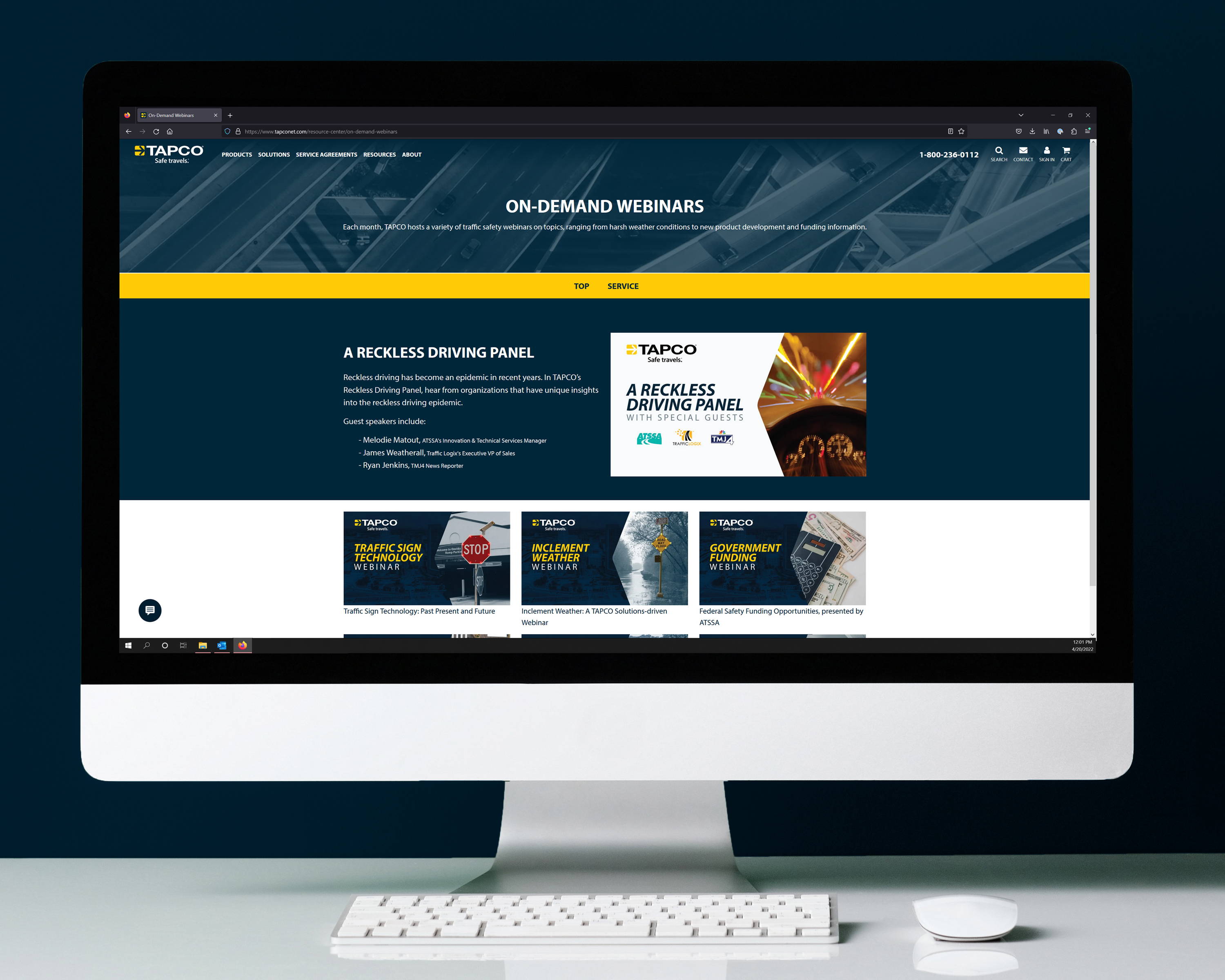 Once you've selected the webinar of your choice, click on the associated image, and it'll direct you to an overview page of the webinar, where you can then view it on-demand. Alternatively, you can select "WATCH NOW" in the navigation bar.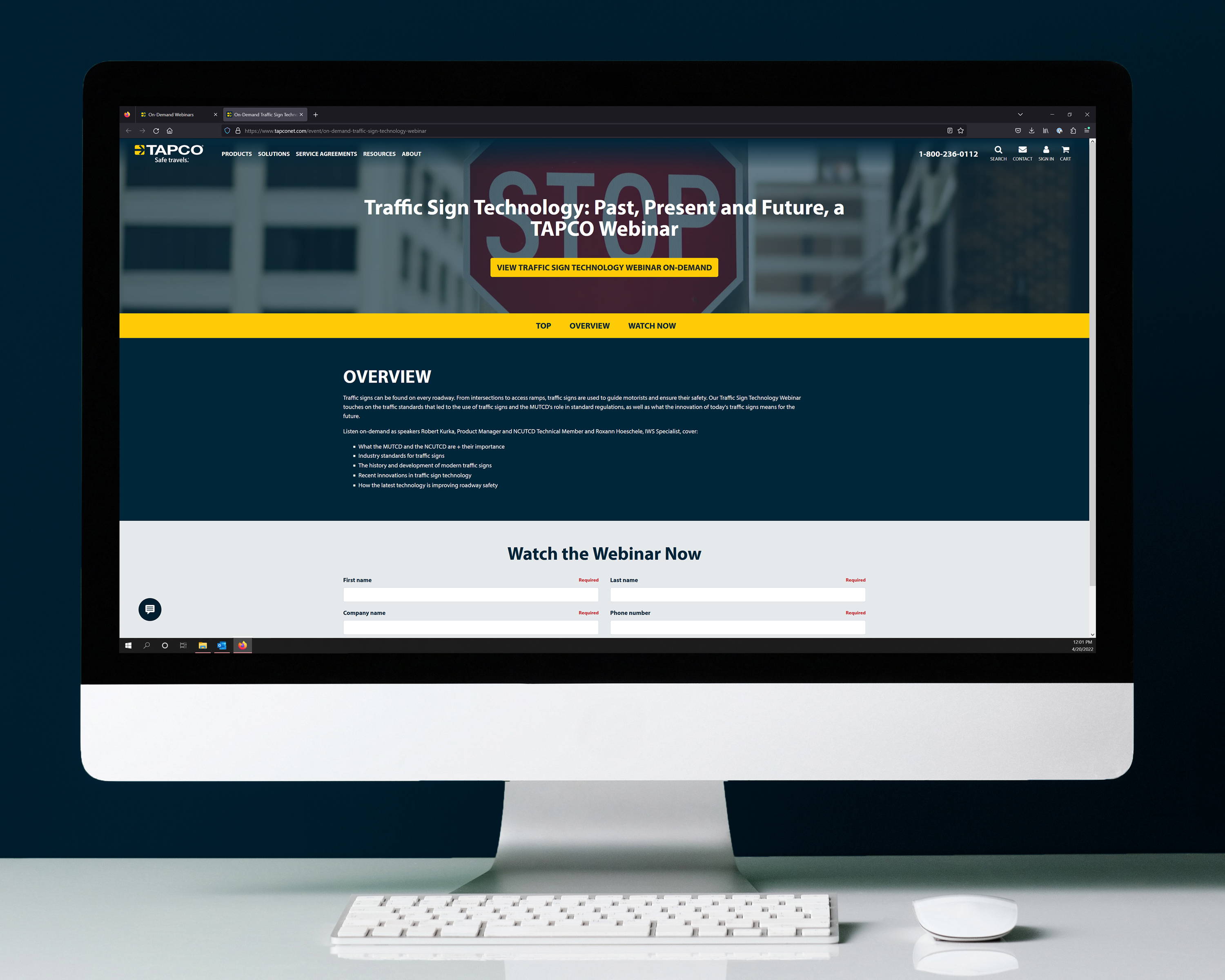 After you've selected a navigation option to watch the webinar or scrolled down the page, you'll be directed to fill in your information. Once your information is submitted, the webpage will automatically redirect you to the video.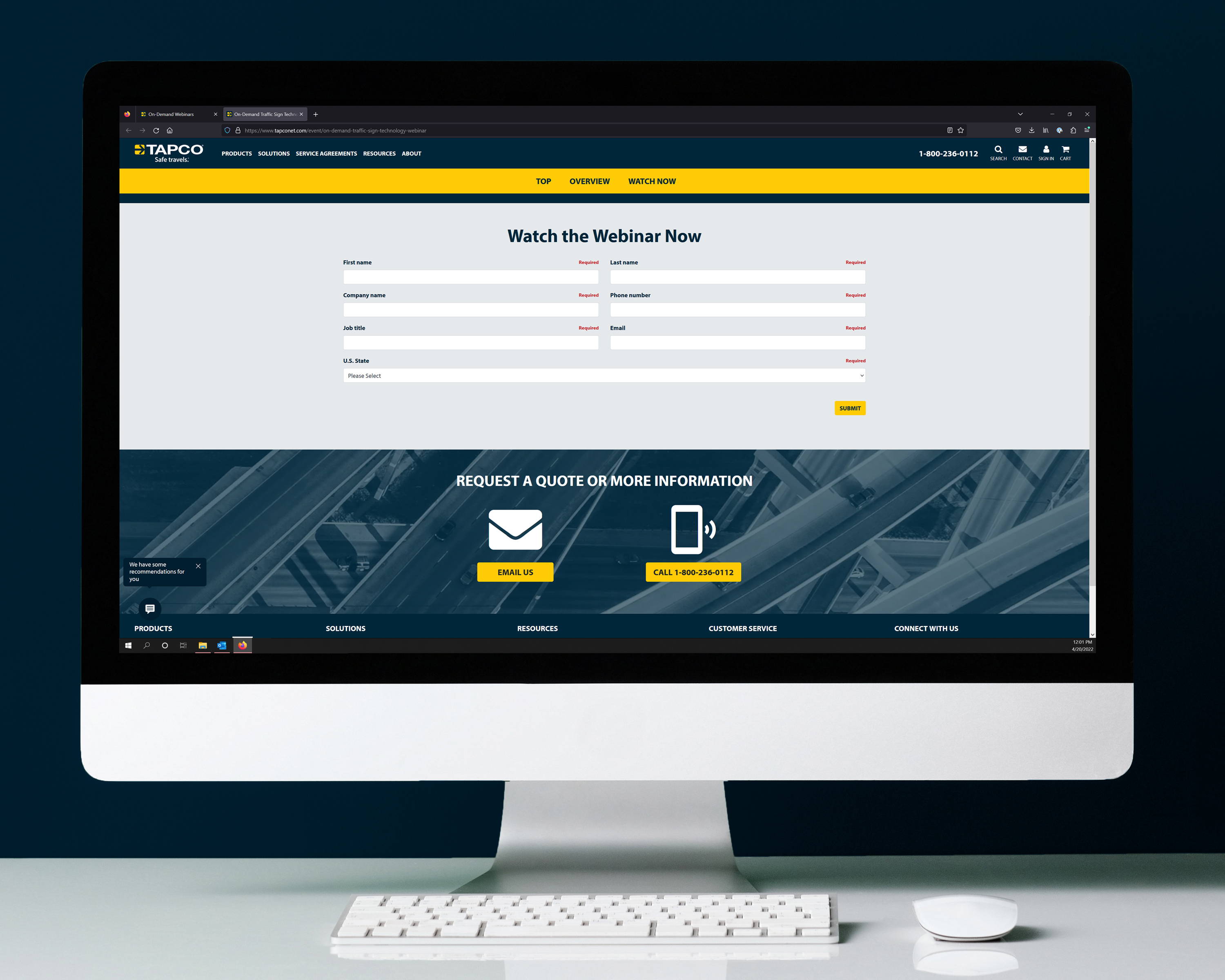 From there, you'll be able to watch the webinar at your leisure within the page or by navigating to YouTube.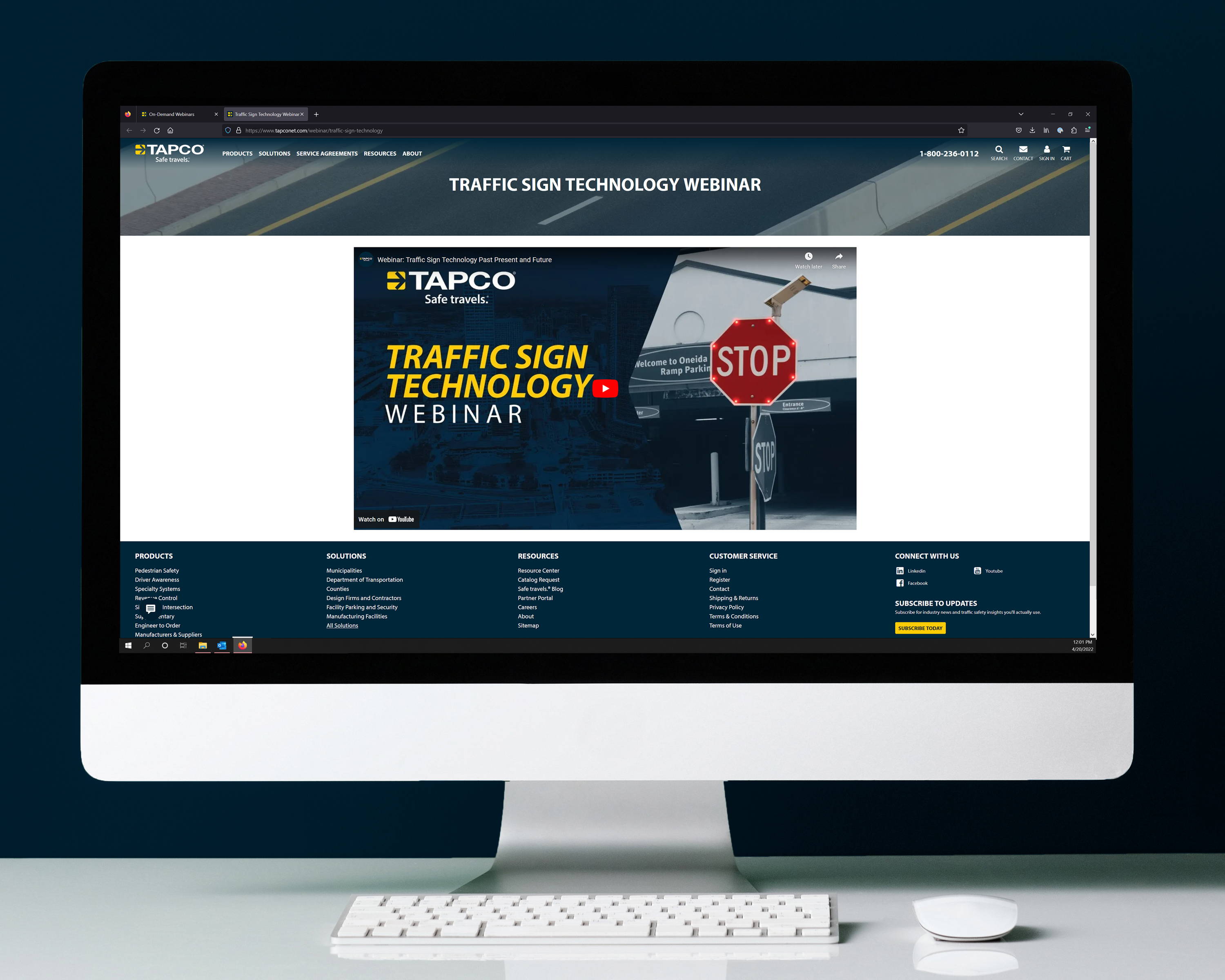 While the navigation process within each content category may vary slightly based on the type of content — for example, case studies, brochures, videos and product studies can be accessed without providing your information — the general approach remains consistent to ensure you can easily access the content you need. If you can't find the content you're looking for or still need assistance navigating the Resource Center, reach out to TAPCO.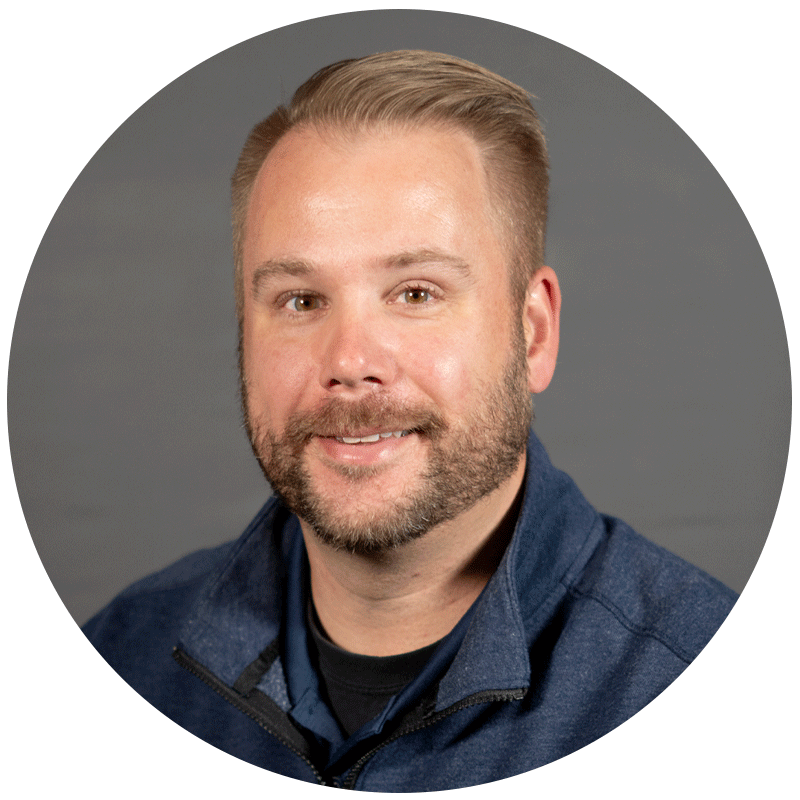 Robert Prosser
TAPCO | Vice President of Sales & Marketing
With a career spanning over two decades, Rob has served in various product development, sales and leadership positions and has leveraged those experiences to lead TAPCO through major product launches aimed at enhancing roadway safety.
Rob is especially passionate about TAPCO's unique convergence of technology and market applications and is excited to continue bringing essential traffic safety solutions to communities nationwide.