Improve pavement marking visibility at night with TAPCO's VizMark™ Pavement Marking Enhancement System. VizMark™ alerts drivers of changing roadway conditions with precise markings:
White Regulatory/Stop

Amber Pedestrian/Trail Crossing

Red Regulatory/Light Rail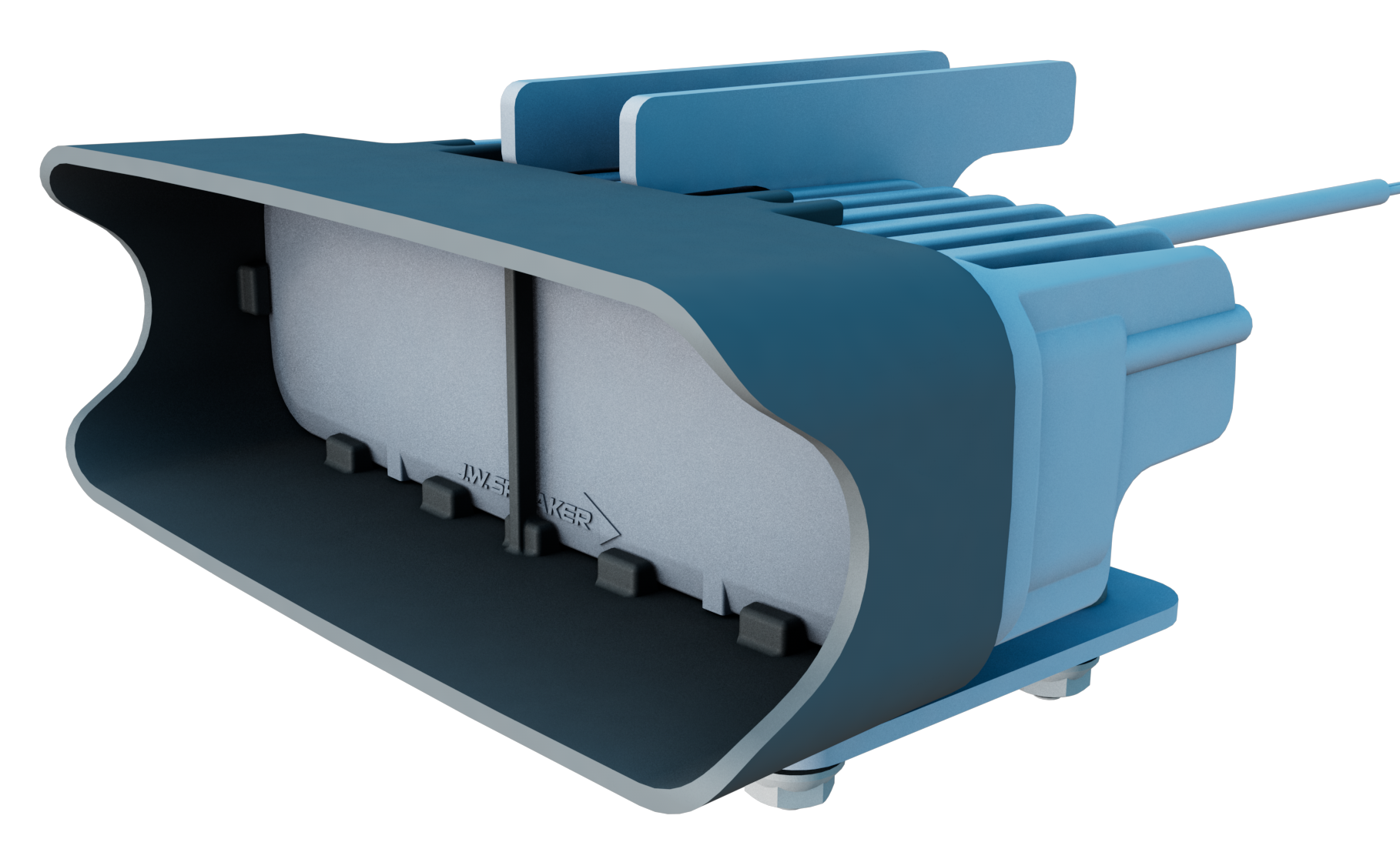 "One resident reached out after the installation, saying as a jogger, they're able to cross the street more safely with VizMark™."
Dan Gummersheimer, Director of Public Works and City Engineer of Brentwood, MO
PRODUCT BRIEF
Want to learn more about increasing safety for vulnerable road users? Download VizMark™ Pavement Marking Enhancement Product Brief to see how to apply our latest technology to your community.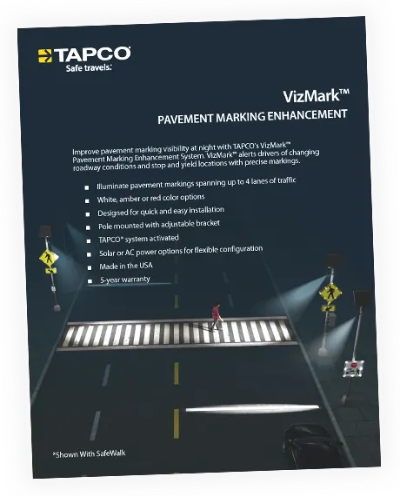 SYSTEM OPTIONS

Illuminate pavement markings on roadways that span up-to four lanes of traffic. Solar and AC options available and made in the USA with a 5-year warranty.
Amber light bar with Safewalk® Crosswalk Illuminator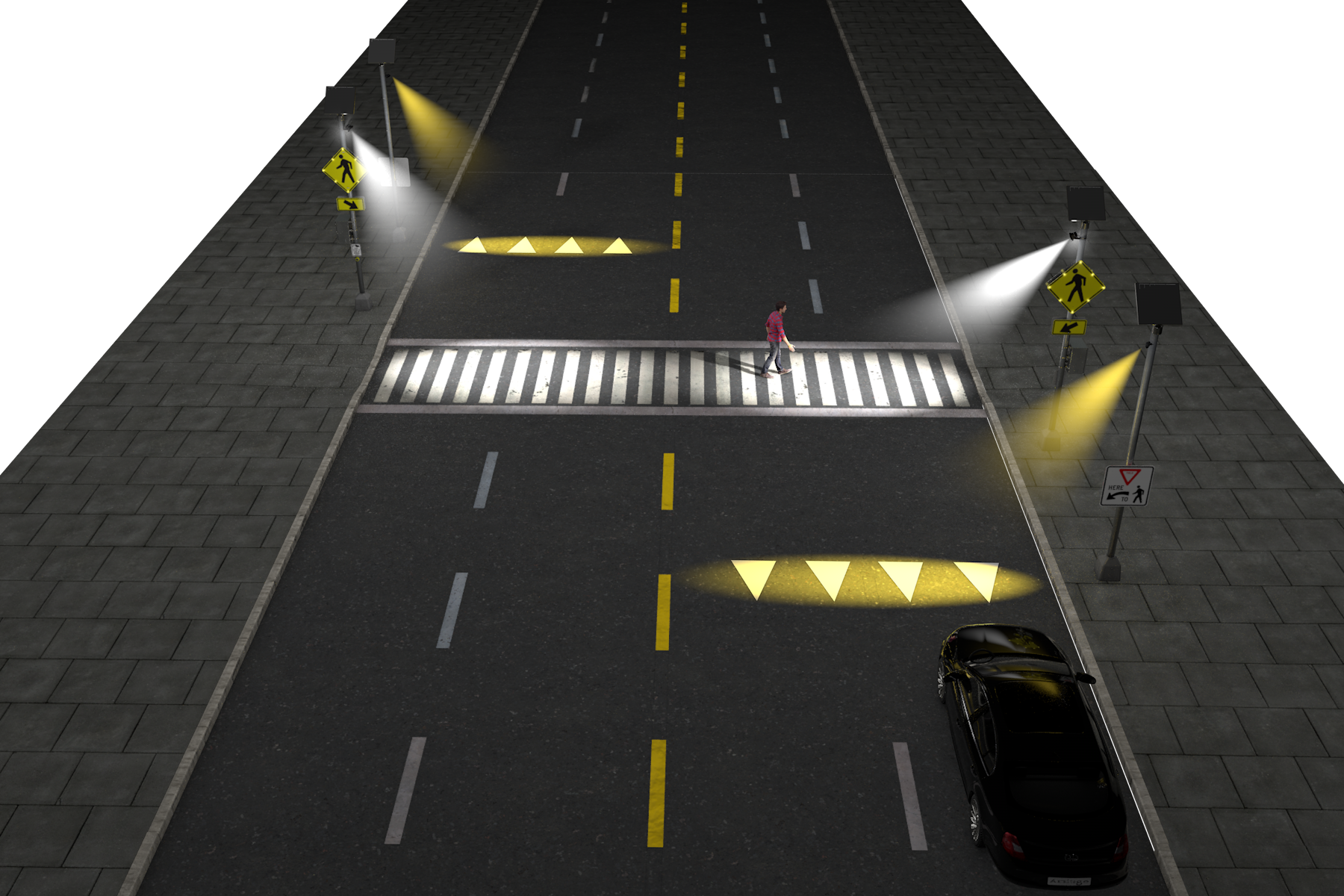 Red light bar with BlinkerStop® Sign
White light bar with BlinkerSign®