Reaching to adjust their seat or briefly glancing at a bright billboard is all it takes for drivers to miss the presence of a pedestrian. Providing drivers with advanced, in-vehicle warning of pedestrians in crosswalks ensures they never go unnoticed — and connected vehicle technology is making that possible.

According to a recent study, while only 13 percent of cities have already deployed connected vehicle technology, another 39 percent are currently implementing or planning to implement it within the next few years, with no statistically significant variation between U.S. regions or city sizes. As pioneering cities establish pilot programs and publish results, other cities are more likely to join in, using that new information to maximize success.
"Connected vehicles could dramatically reduce the number of fatalities and serious injuries caused by accidents on our roads and highways," according to the U.S. DOT.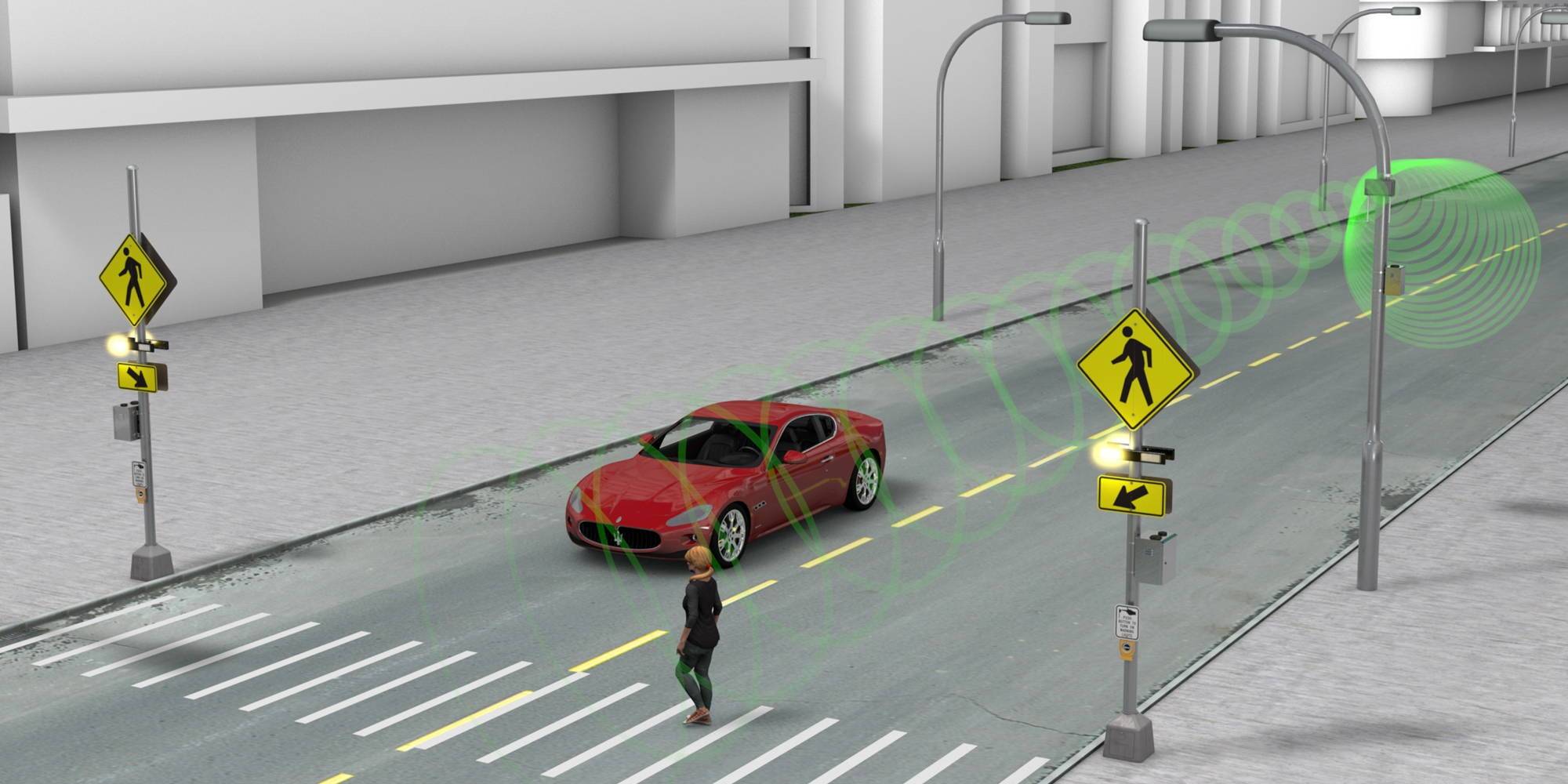 In fact, the U.S. DOT has a robust connected vehicle program currently testing and evaluating technology, and more cities are investing in it as part of their own pilot programs. This includes installing roadside units (RSUs) that digitally relay information, such as pedestrians in or about to enter a mid-block crosswalk in the road ahead, to nearby connected vehicles.
Look for mid-block pedestrian crosswalk warning systems that can be upgraded to interface with cellular 5G vehicle-to-everything (V2X) RSUs that transmit appropriate warnings to connected vehicles' onboard units (OBUs).
CONNECTING TO SAVE LIVES
The U.S. DOT estimates 1,083 lives could be saved by deploying just two of the many connected vehicle safety applications it is currently developing.
With advanced warning, even a distracted driver in low light conditions will know when there is a pedestrian ahead to watch out for. Cities not ready for connected vehicle systems can easily upgrade their crosswalk warning systems from companies like TAPCO when the time comes to invest in V2X technology.