Most communities safeguard vulnerable road users by investing a significant amount of resources into their pedestrian crosswalk and school zone safety systems. However, simply installing those systems is not enough.
Communities must also protect their investments with preventative maintenance activities like electrical and mechanical inspections and routine system testing. Without that maintenance, safety systems could be damaged or even non-operational without local traffic safety professionals even knowing — until it's too late.
Preventative Maintenance Benefits
Unsurprisingly, being proactive by conducting quality maintenance inspections and service work has multiple lifesaving and money-saving benefits.
Maximum safety: When pedestrian crosswalk and school zone systems break down, the safety of all road users is at risk. Preventing breakdowns before they happen thereby protects lives and drastically reduces liability.
Equipment lifecycle optimization: Taking care of a system's health through preventative maintenance ensures it operates smoothly for as long as possible, often years longer than it would without the right maintenance plan and execution.
Less costly in the long run: Of course, a longer lifecycle means replacing systems far less often, which protects agencies' initial investments and saves money in the long term, so agencies can stretch their budget further.
Benefits of Preventative Maintenance Contracts
Many communities are realizing the benefits of preventative maintenance but don't have the knowledge or resources to conduct it sustainably for all systems. Fortunately, preventative maintenance contracts can help.
For pedestrian crosswalk and school zone systems in particular, preventative maintenance contracts ensure our most vulnerable road users are protected, on top of many other benefits.
Set it and forget it: After a system is installed, maintenance is conducted routinely and on schedule by skilled technicians through a well-designed program complete with documentation after every maintenance visit.
Supplemented staff: Instead of hiring and managing more maintenance staff to handle growing needs, service contracts enable certain work to be easily outsourced as needed, and then scaled back as needs change.
System expertise: By having an expert conduct maintenance work, in-house crews avoid costly errors, time-consuming training and system upgrades they may be unfamiliar with.
Budget justification: A preventative maintenance service contract provides a concrete cost for maintenance, which makes creating and justifying agency budgets that much easier.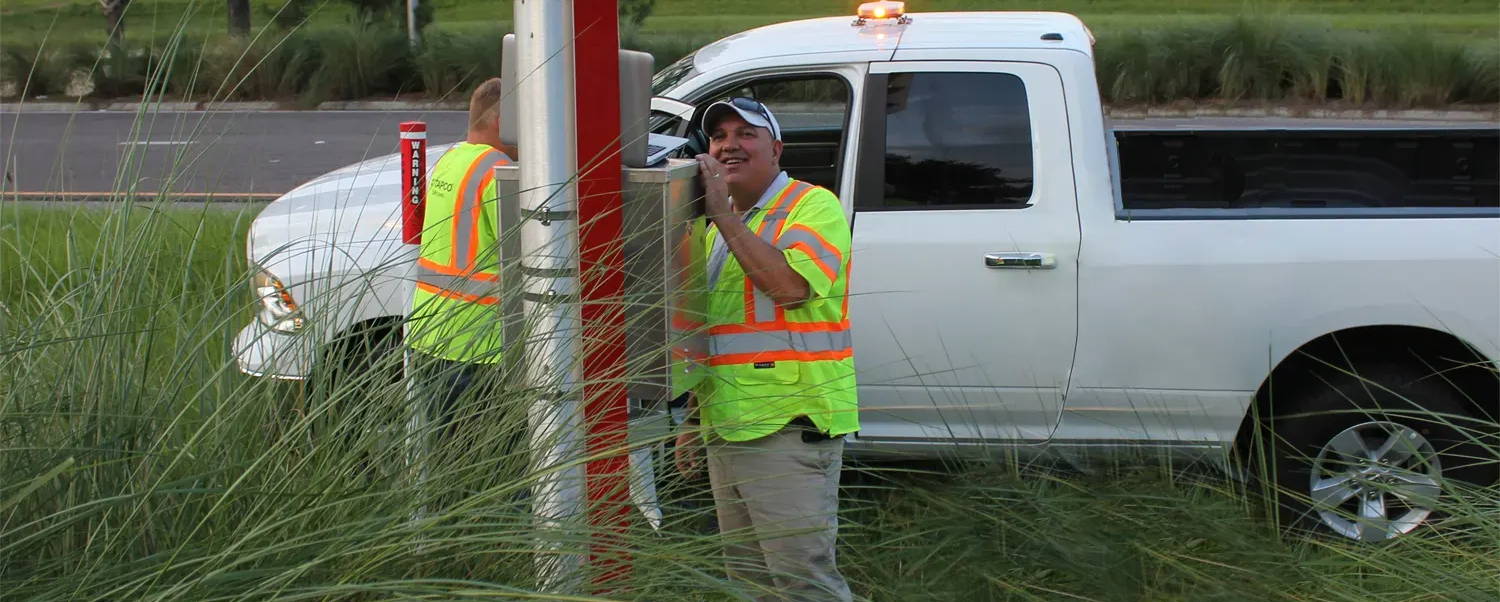 How It Works
If you are interested in a preventative maintenance contract for your pedestrian crosswalk systems, school zone safety systems or other traffic safety systems, the first step is to define your specific needs and goals. This will help you find the service provider best able to deliver the results you're looking for.
Next, determine the time period you'd like for the maintenance contract. For example, three-year agreements are the most common in the traffic safety industry, and some vendors offer 12-month extensions for added flexibility.
Contact multiple vendors to find out about their preventative maintenance options and get quotes. Avoid any vendor who can't provide you with specific and carefully planned programs, proper documentation, warranty extensions or repair warranties.
Lastly, determine how you'll fund the cost of the maintenance contract. While this can be difficult, the return on investment is well worth it. Assess your current maintenance budget, what government funding you may qualify for and what line items the contract will handle instead. Then, clearly convey that information and the benefits of preventative maintenance to key budgetary decision makers.
Getting Started with TAPCO
Is TAPCO a vendor you're considering? Since the 1960s, TAPCO has used its expertise to service both TAPCO and non-TAPCO products for thousands of agencies and organizations.
A TAPCO contract also comes with several added benefits:
All systems are covered under warranty while the service contract is valid. This means costly replacement parts, such as batteries, solar panels, controllers, radios, LEDs or beacons will be replaced at no charge after general wear and tear.
Technicians carry a standard inventory of parts, so they can handle many necessary repairs, calibrations, firmware updates and other system needs during maintenance windows.
Complete records documentation, including photos and notes, is provided for each system after every visit.
BlinkLink® remote device-monitoring software subscriptions are discounted.
Contracts can be expanded to include discounted equipment packages if future plans involve additional systems.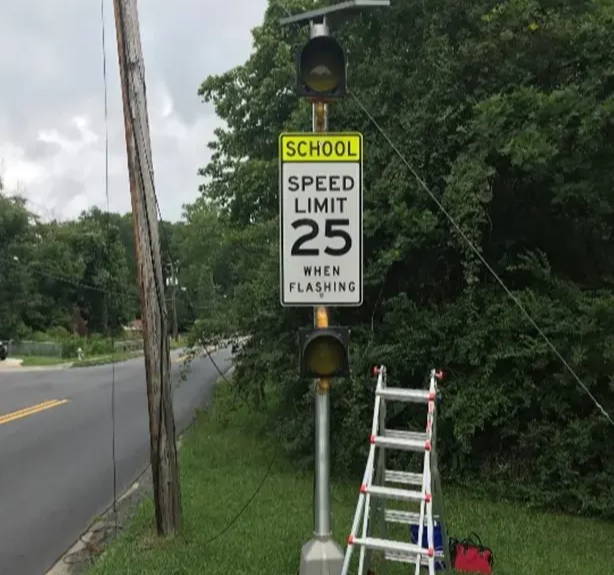 Protect vulnerable road users with pedestrian crosswalk systems, school zone systems and other traffic safety systems that are always in peak condition. Leveraging a preventative maintenance contract from a reputable vendor makes that possible.