There are many simple pedestrian safety enhancements available that don't require large budgets or advanced technology, yet still protect vulnerable road users — especially when paired with other safety solutions.

Here are five to keep in mind for your community.
In-Street Pedestrian Signs
Ideal for mid-block crosswalks, in-street pedestrian signs alert drivers of local laws about yielding to or stopping for pedestrians. Because in-street signs are often more noticeable than roadside ones, they also draw more attention to the crosswalk.
These signs work well in two- or three-lane roads where speed limits are 30 miles per hour or less, such as school zones. To prevent damage from snow removal equipment, they can be removed in the winter and replaced in the spring.
Raised Crosswalks
Another helpful traffic-calming measure at mid-block crosswalks is a raised crosswalk, which is essentially a ramped speed table that stretches from one side of the road to the other. This slows drivers and allows pedestrians to cross the road at grade with the sidewalk. By making pedestrians more noticeable to drivers, raised crosswalks reduce pedestrian crashes by 45 percent.
According to the FHWA, "In addition to their use on local and collector streets, raised crosswalks can be installed in campus settings, shopping centers, and pick-up/drop-off zones."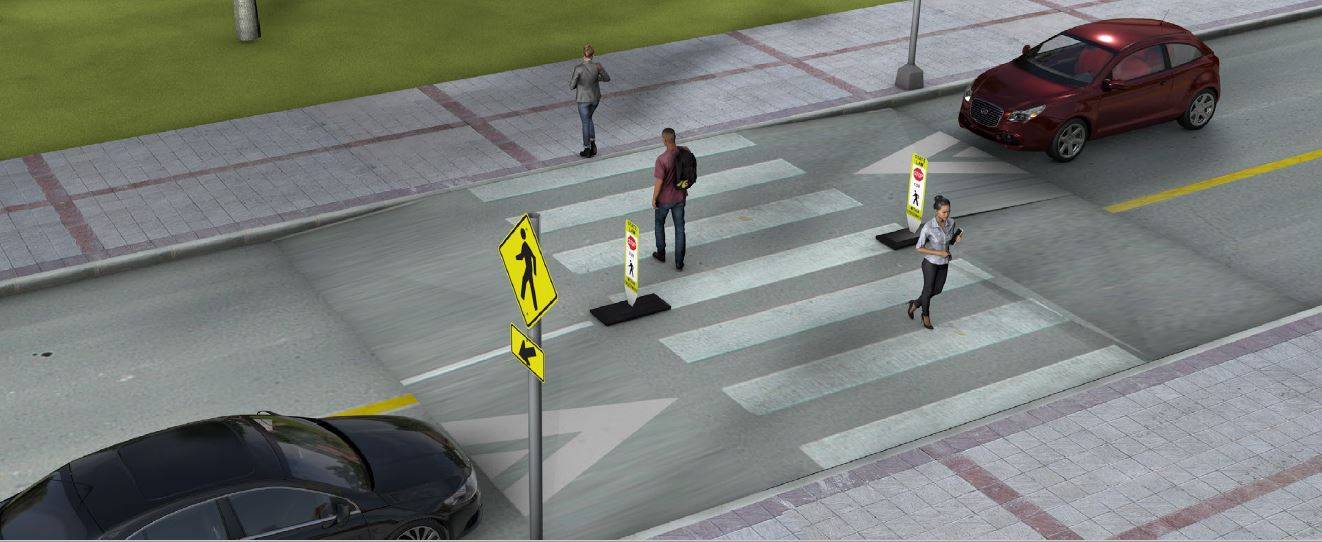 In addition to enhancing safety, road diets create more space for bike, transit and parking lanes.
An FHWA report states, "This design allows left-turning drivers to exit the traffic stream while waiting for a gap to complete their turn," which can make all the difference.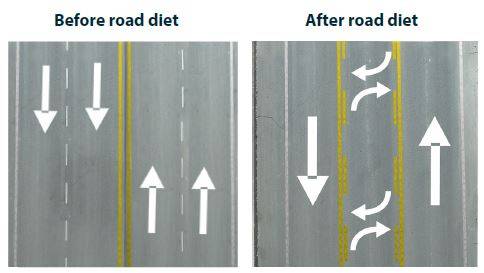 Curb Extensions
A classic traffic-calming measure, curb extensions widen sidewalks to reduce the width of the roadway and, thus, the distance pedestrians must cross. They also improve drivers' and pedestrians' ability to see each other.
Curb extensions also have the beneficial side effect of creating more public space for parking, benches and trees.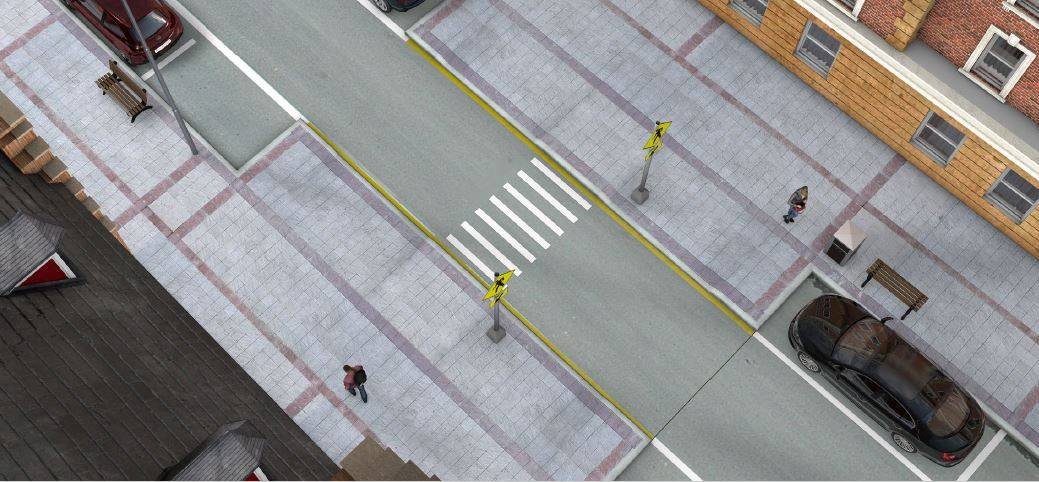 Pedestrian Refuge Islands
Sometimes referred to as a refuge or crossing island, a pedestrian refuge island – part of the FHWA's STEP Program – is an area in the middle of a multi-lane road for pedestrians only.
It allows pedestrians to cross in front of traffic going one way, then wait safely for the ability to cross in front of traffic going the other way.
Pedestrian refuge islands work well at high-visibility, mid-block crosswalks on roads with four or more lanes, particularly ones with medium-to-high speeds and traffic.