While wrong-way driving is not a 21st-century phenomenon, the past couple decades have seen a tremendous increase in the need for wrong-way driving countermeasures and the innovative technologies that are available.
The rise in wrong-way driving fatalities in the past several years proves how important the continuous deployment and improvement of safety technology is. Wrong-way driving collisions were responsible for an average of 500 deaths per year in the United States from 2015 to 2018, according to a report by AAA. This is up 34 percent from 2010 to 2014 when there were approximately 375 wrong-way deaths per year.
As we push forward and continue to develop new wrong-way driving countermeasures, it's also great to look back at how far we've come to learn from the lessons and challenges of the past.
2000
Wrong-way LED-enhanced signs enter the market, including the BlinkerSign®. These signs feature red flashing LEDs embedded into the perimeter of the sign face to capture wrong-way drivers' attention. Government agencies get a new tool in their toolbelt for problematic areas where static signs simply aren't enough.
2009
A New York woman driving a minivan with five children speeds the wrong way down a state parkway, colliding with another vehicle and killing herself, her passengers and the three men in the other vehicle. It's the worst traffic accident in Westchester County, NY in 75 years and makes national news, becoming known as the 2009 Taconic Parkway Crash. The tragedy calls renewed attention to the problem of wrong-way driving in North America.
2010
Vehicle manufacturing companies like Nissan and Toyota begin adding on-screen and voice alerts about wrong-way drivers to their vehicles' onboard navigation systems. Being notified of wrong-way driving in real time provides much-needed protection for all drivers.
2011
Wrong-way alert systems from vendors like TAPCO start to enter the market, including the Wrong-Way Alert System. They detect wrong-way drivers, warns them they are going the wrong way and notify appropriate parties of the actions observed.
That same year, TAPCO also releases BlinkLink® V.1, Event Management Software that generates high-priority alerts, compiles data and provides system diagnostics when connected to Intelligent Warning Systems, including Wrong-Way Alert Systems.
2012
The National Transportation Safety Board completes a Highway Special Investigation Report on wrong-way driving. The report includes insights like: while drivers over 70 make up less than three percent of right-way drivers in fatal wrong-way collisions, they make up nearly 15 percent of wrong-way drivers in these collisions.
In addition, the TAPCO Wrong-Way Alert System wins an ATSSA innovation award.
2014
The Texas A&M Transportation institute conducts two closed-course studies to evaluate the impact of specific wrong-way driving countermeasures on alcohol-impaired drivers. After all, about six out of ten wrong-way collisions involve a drunk driver, making it the most common wrong-way driving risk factor.
TAPCO releases BlinkLink® V.2 with vehicle image confirmation. The software becomes a wrong-way system standard throughout much of the traffic safety industry and continues to evolve.
2015
The USDOT awards cooperative agreements worth millions to New York City, Wyoming and Tampa for connected vehicle pilot sites as part of the Connected Vehicle Pilot Deployment Program.
2016
ENTERPRISE, an organization that develops and evaluates Intelligent Transportation Systems (ITS), releases the "Countermeasures for Wrong-Way Driving on Freeways" report. One of its many insights is that using multiple countermeasures, rather than relying on just one, is often highly effective at reducing wrong-way driving.
2018
The International Journal of Transportation Science and Technology publishes its landmark study, "Factors Influencing the Patterns of Wrong-Way Driving Crashes on Freeway Exit Ramps and Median Crossovers."
2018
The industry's first wrong-way driver connected vehicle solution is developed and deployed by TAPCO.

Undoubtedly, new innovations will continue to revolutionize wrong-way alert systems. Will it be physical stopping solutions? Will it be the next generation of connected vehicle technology? Or will it be some unidentified technology that has yet to be developed? Only time will tell.
But what we do know is that companies like TAPCO will serve an integral role in supporting agencies as they seek to reduce wrong-way driving fatalities.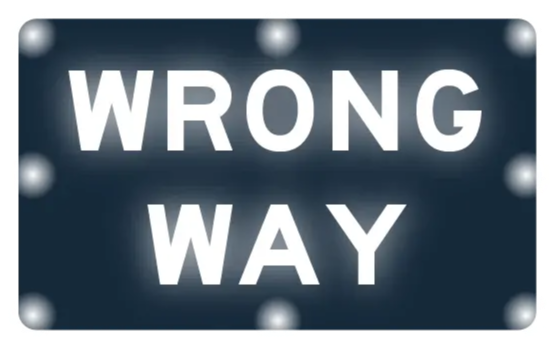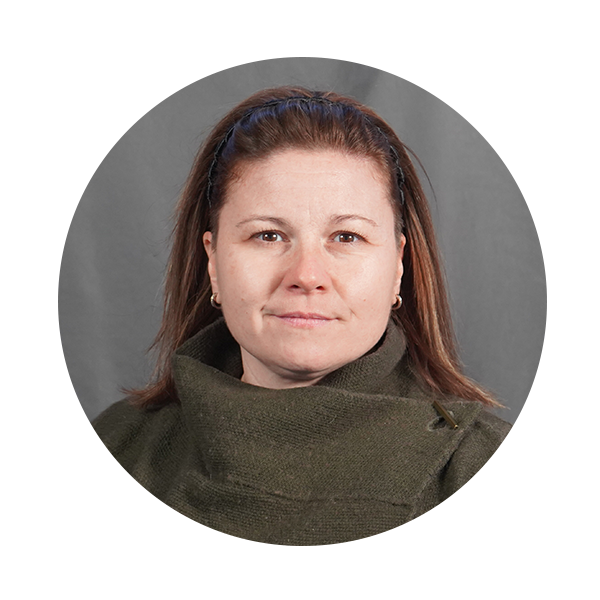 Kate Bert
TAPCO | Product Manager
Kate is a wrong-way alert and overheight warning systems expert dedicated to providing customers with innovative products, knowledge and guidance.
She has extensive experience in engineering, operations and product management and is passionate about collaborating with the team to develop lifesaving solutions to ensure safe travel for all users.