Speeding is a contributing factor in a staggering 26 percent of all traffic fatalities. Unsurprisingly, increasing speed awareness and slowing down drivers have been proven to shrink that number and, ultimately, save lives.
In fact, when a vehicle strikes a pedestrian, the pedestrian survival rate skyrockets as driver speed decreases, according to an NHTSA report.
There are many safety solutions specifically designed to reduce speeds at common conflict locations and plenty of factors to consider before deciding what safety devices to install.
For your convenience, I've gathered frequently asked questions on this subject and provided answers below.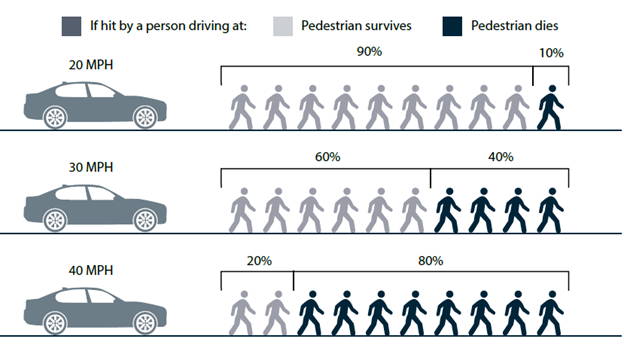 What increases the odds a driver will speed?
Familiarity with an area: When drivers are very familiar with an area, such as the roads taken during their daily commute, speed limit signs and other traffic control methods often fade into the background. Drivers settle into a speed routine – whether that aligns with the posted speed limit or not – and pay less attention.
Reduced speeds in school zones: Because speed limits in school zones change according to the time of day and season, drivers are more likely to travel at the wrong speeds, putting students in peril. This is especially true after long periods of school being out of session, such as the summer and the current pandemic-related shutdowns.
Newly constructed roads: Drivers are more likely to become confused or distracted on brand new roads, missing or overestimating the posted speed limit — a major safety hazard for themselves and other road users.
Changing speed limits: Sometimes speed limits change temporarily due to work zones, travel density or weather events, or they change permanently to better fit the needs of the roadway. These changes can catch drivers by surprise or go entirely unnoticed, jeopardizing safety.
How do I know if an area needs a speed awareness solution?
Data collected on speeding and speed-related collisions in your jurisdiction – using radar detectors or inductive loops, for example – is a great place to start. Every level of government has some data available, and accessing it will be crucial to identifying the areas most in need.
When evaluating the areas experiencing the lowest levels of speed limit compliance, pay particular attention to school zones, work zones, corporate campuses and other areas where many pedestrians and vehicles interact.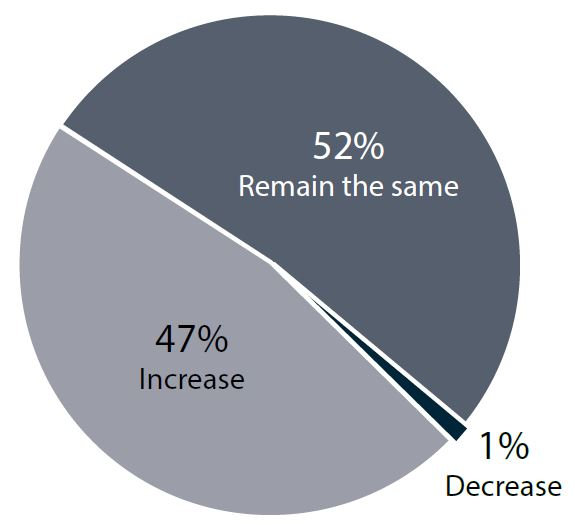 Why are radar feedback signs so popular?
When drivers simply aren't obeying static speed limit signs, many towns and cities leverage radar feedback signs.
In fact, in a survey of municipal traffic engineers and public works employees across the country, 99 percent said their town or city uses mobile or permanent radar feedback signs. Nearly half said they plan to increase radar feedback sign usage in the next two years.
Simply put, radar feedback signs grab drivers' attention better than static speed limit signs, reminding drivers of their current speeds using radar detection and notifying them when they're above the speed limit.
"In the right place and for the right situation, [radar] feedback signs are a good option to consider to reduce vehicle speeds," said Sandra Larson, Systems Operations Bureau Director for the Iowa Department of Transportation's Highway Division.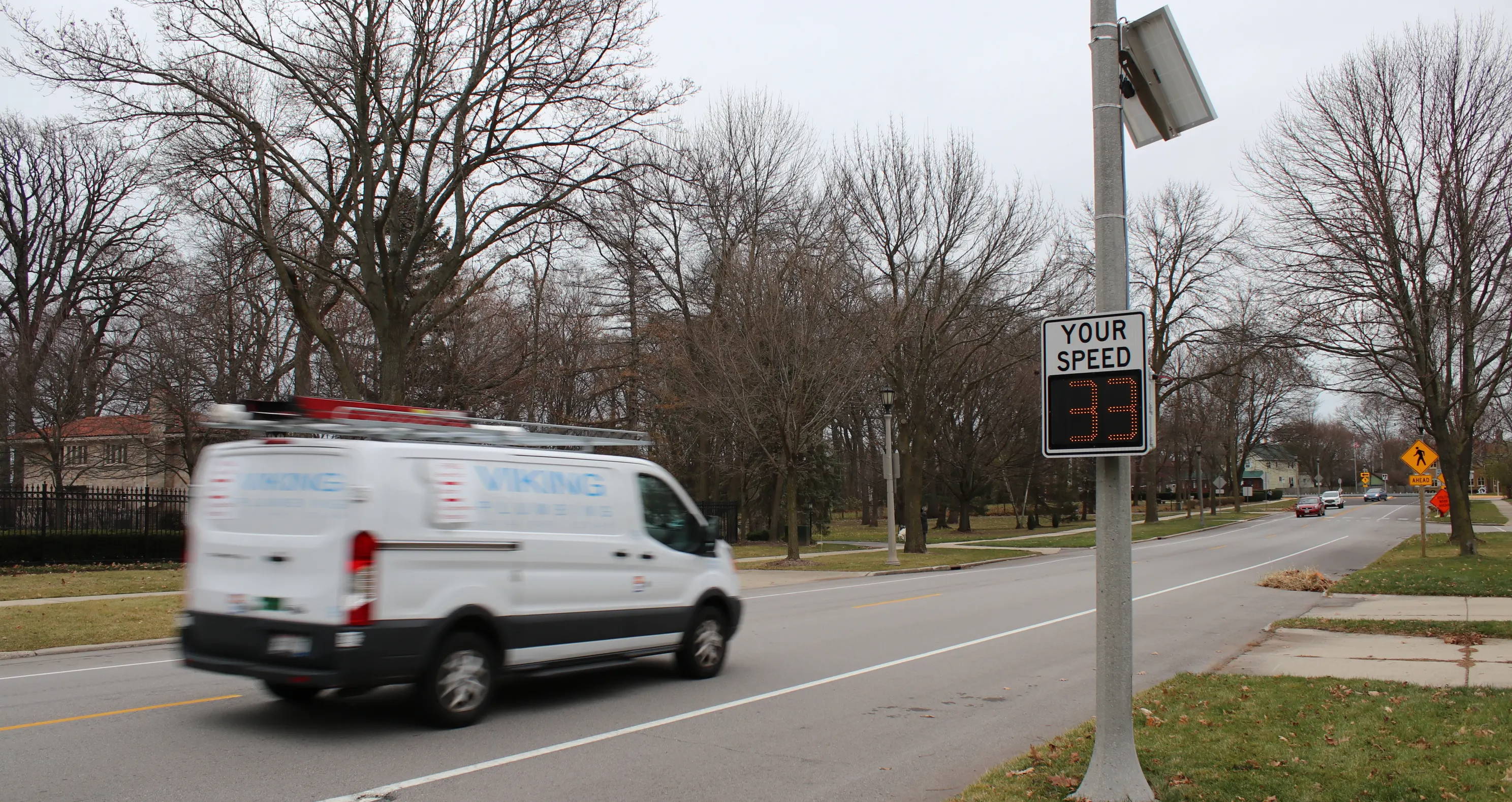 How do I decide which type of radar feedback sign to use?
The speed of the road where the radar feedback sign will be used determines the sign's character size. According to MUTCD section 2L.04.06, "The minimum letter height should be 18 inches for changeable message signs on roadways with speed limits of 45 mph or higher. The minimum letter height should be 12 inches for changeable message signs on roadways with speed limits of less than 45 mph."
From there, transportation professionals can decide on additional features for their radar feedback signs. These include strobing, color changes and emojis.
What exactly is a driver feedback system?
Pairing a radar feedback sign with eye-catching warning alerts – such as flashing LED-enhanced signs or flashing LED beacons – creates a robust driver feedback system. When a speeding driver is detected via radar, the radar feedback sign displays their speed while the warning alert flashes to draw further attention to the sign.
Systems like the BlinkerRadar™ Driver Feedback System from TAPCO feature adjustable speed detection thresholds and customizable activation periods. Low in both cost and maintenance, they can even use solar or AC power, enabling the system to fit virtually any location.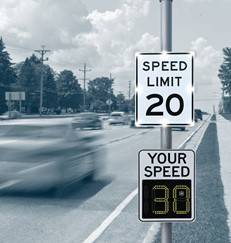 Do school zones need a specific type of solution?
Speed awareness is especially important in school zones due to how frequently drivers' paths intersect with those of young pedestrians and bicyclists.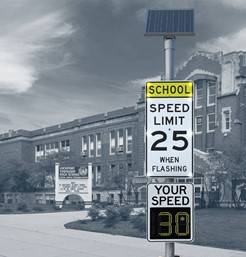 Standard speed awareness solutions are proven to be highly effective in school zones. For example, a Texas A&M Transportation Institute study found radar feedback signs to reduce speeds in school zones by as much as nine miles per hour.
There are also solutions tailored to school zones, such as school zone speed limit warning alerts. They combine posted school zone speed limit signs with LED-enhanced warning alerts that flash to attract attention to the speed limit and increase driver compliance.
The alerts can be programmed to flash 24/7 or when scheduled via a time clock controller. Remote scheduling is also available using a cell modem and BlinkLink® traffic device-monitoring software. Learn more below.
What system enhancements are available?
Remotely monitor and manage your TAPCO speed awareness solutions with BlinkLink®, an easy-to-use, cloud-based software application. Securely connected through reliable cellular or fiber networks, BlinkLink® collects real-time data and sends out email or SMS alert notifications to pre-determined recipients.
From any web-enabled device, users can easily program and view the status of every system, analyze system activation trends and generate custom activation reports.
In addition, enhance TAPCO speed awareness solutions by providing in-vehicle alerts of roadway hazards and conditions with a connected vehicle interface (CVI).
The TAPCO CVI is an Ethernet interface for TAPCO solutions to connect with and communicate information to connected vehicle infrastructure, such as roadside units (RSUs).
Reducing driver speeds at common conflict locations is possible with the right safety solutions in place. Review your options and budget, then search for a proven vendor that can deliver lifesaving results.


Aleischa Kronshagen
TAPCO | Product Manager
With several years of experience in the traffic safety industry, Aleischa manages TAPCO's dynamic curve warning solution product line and most other specialty solution product lines, including emergency vehicle, icy road and intersection conflict.
Previously, she was a member of TAPCO's customer service team, which fostered a passion for process and data analysis, as well as creative problem solving.