White Paper:
REDUCING RURAL ROADWAY DEPARTURES
OVERVIEW
Learn how to better protect rural drivers, as well as vulnerable road users, with data-driven insights.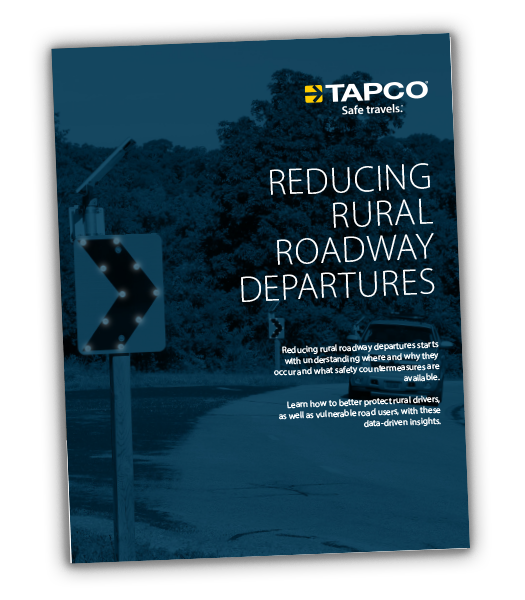 Learn about:
3 categories of crash types

Where rural roadway departures occur

Why vehicles leave the roadway

Developing a system approach

Several proven on-road countermeasures

Several proven off-road countermeasures
PREMISE
Rural roadways account for 72 percent of all road miles in the United States. Unfortunately, they experience disproportionately high roadway departure rates — and, by extension, roadway fatalities.
Addressing the unique safety challenges on rural roads requires a data-driven, systemic approach that leverages the most suitable on-road and off-road countermeasures at the right locations.
By gathering data from the Federal Highway Administration and other reputable organizations into this white paper, TAPCO aims to help transportation professionals understand why rural roadway departures happen and how to reduce them to save lives.
Thirty. That is how many people on average die in the U.S. every single day because of vehicles leaving rural roads, totaling 12,000 people each year.
ABOUT TAPCO
As an industry-leading innovator, TAPCO manufactures, services and distributes a wide portfolio of traffic and parking safety solutions designed to increase safe travels for all.
Since 1956, we have set the standard for delivering reliable, cutting-edge traffic safety enhancements. From our world-renowned line of LED-enhanced BlinkerSign® solutions to our pedestrian crossing products and early detection warning systems, safety is at the heart of all TAPCO innovations.
Working alongside traffic professionals for more than 60 years gives our team an exclusive perspective on the past, present and future needs of the traffic and parking safety industry.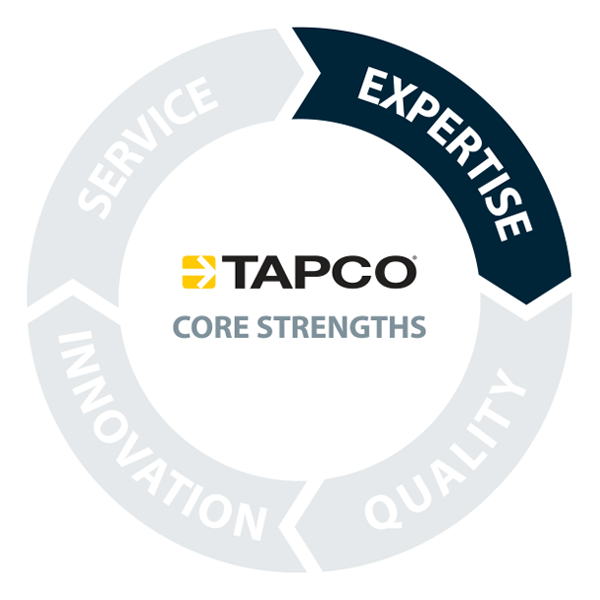 Our industry experts and technical engineering team have the ability to customize any solution and quickly resolve complex problems.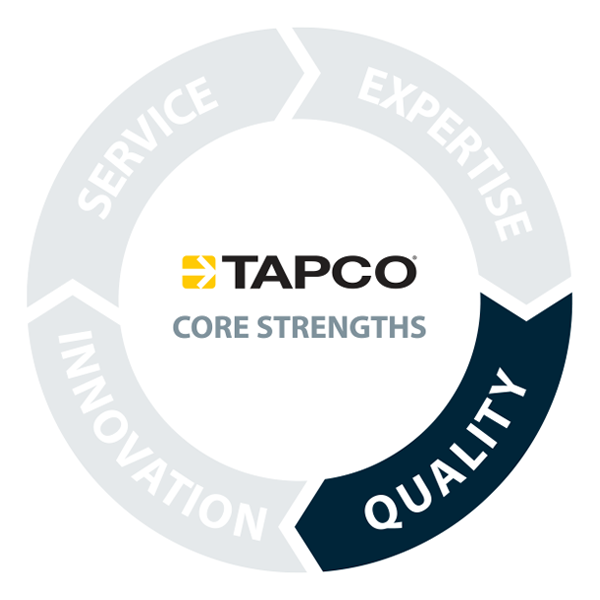 Quality is ingrained in every process at TAPCO. We have a responsibility to serve you and your community with quality, long-last products that save lives.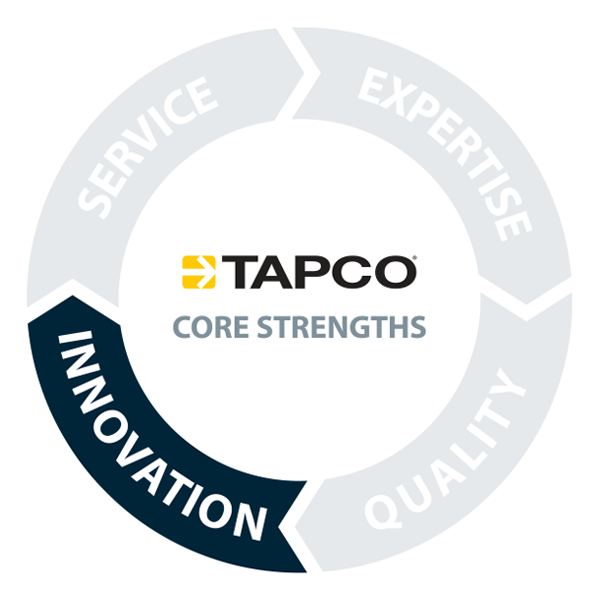 We strive to create new, innovative solutions that help move the traffic industry forward and increase safe travels for all.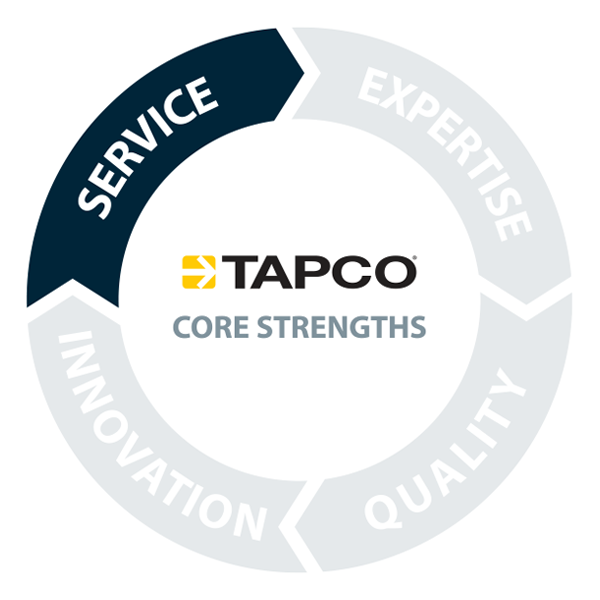 From designing, manufacturing and installing, we take pride in providing our customers with a turnkey traffic safety experience.