Roughly $200,000 to $300,000. That's the average cost of an overheight vehicle colliding against a low structure, according to a Texas Department of Transportation study. Add in the associated costs of local traffic congestion, new route planning and insurance premium hikes, and one damage-causing strike can decimate the budget of any city or roadway authority.
Most importantly, some overheight collisions cost people their lives.
By detecting vehicles that won't clear the structure ahead, notifying drivers of height restrictions via LED-enhanced alerts and directing drivers to an alternate route, an overheight vehicle detection system (OHVDS) can prevent disastrous collisions at low bridges, tunnels, weigh stations, underpasses, parking structures and other low-clearance locations.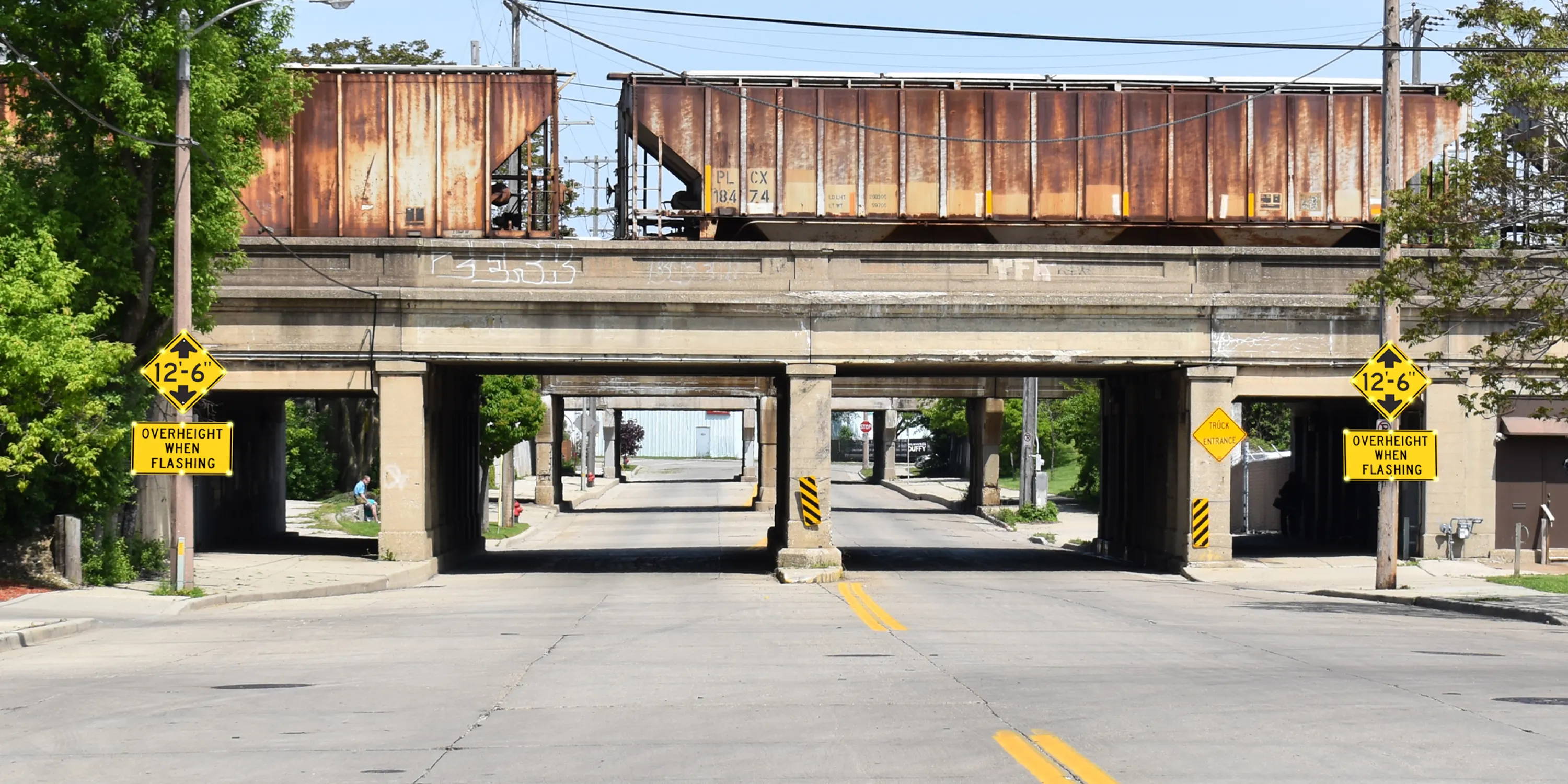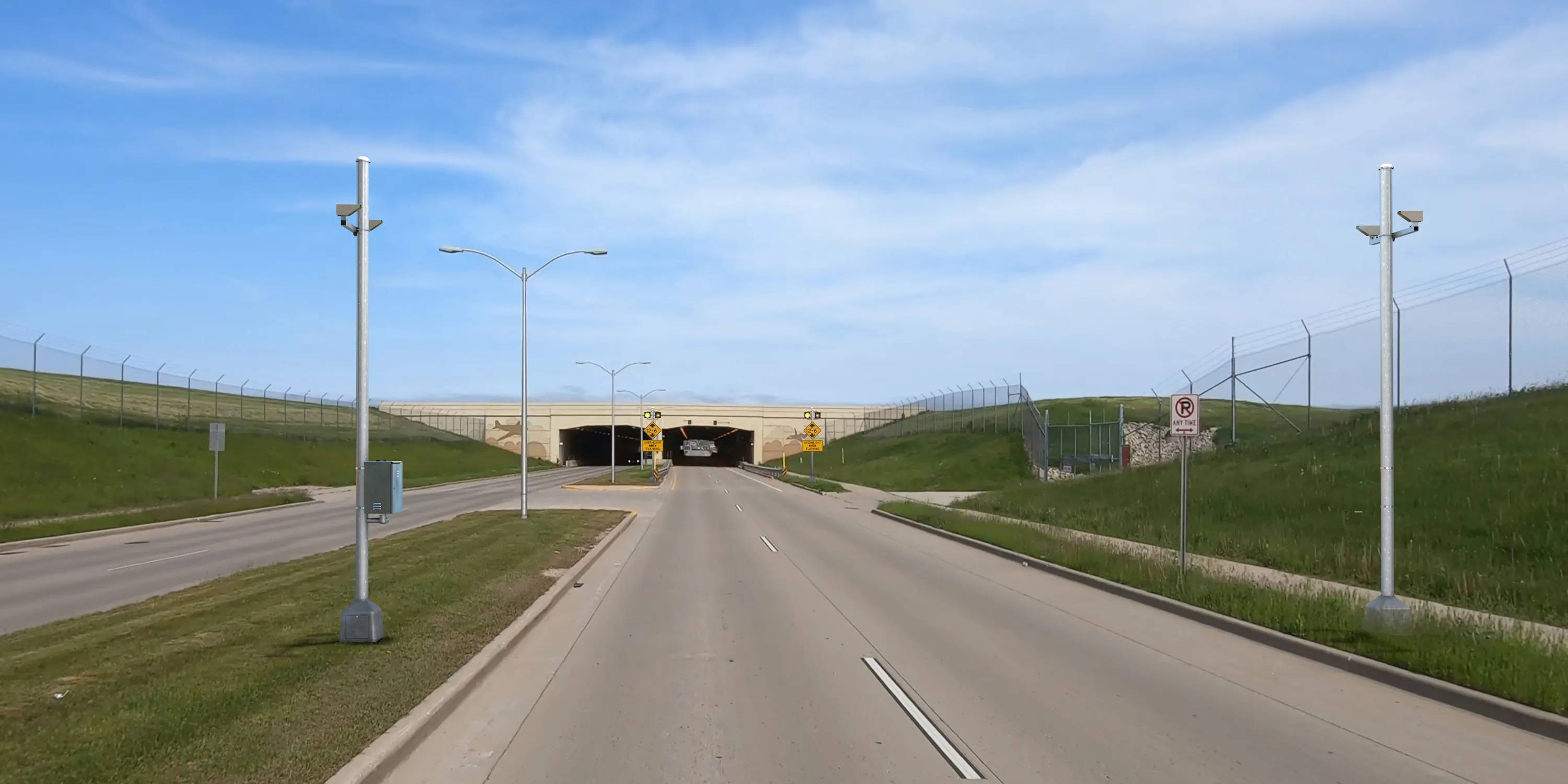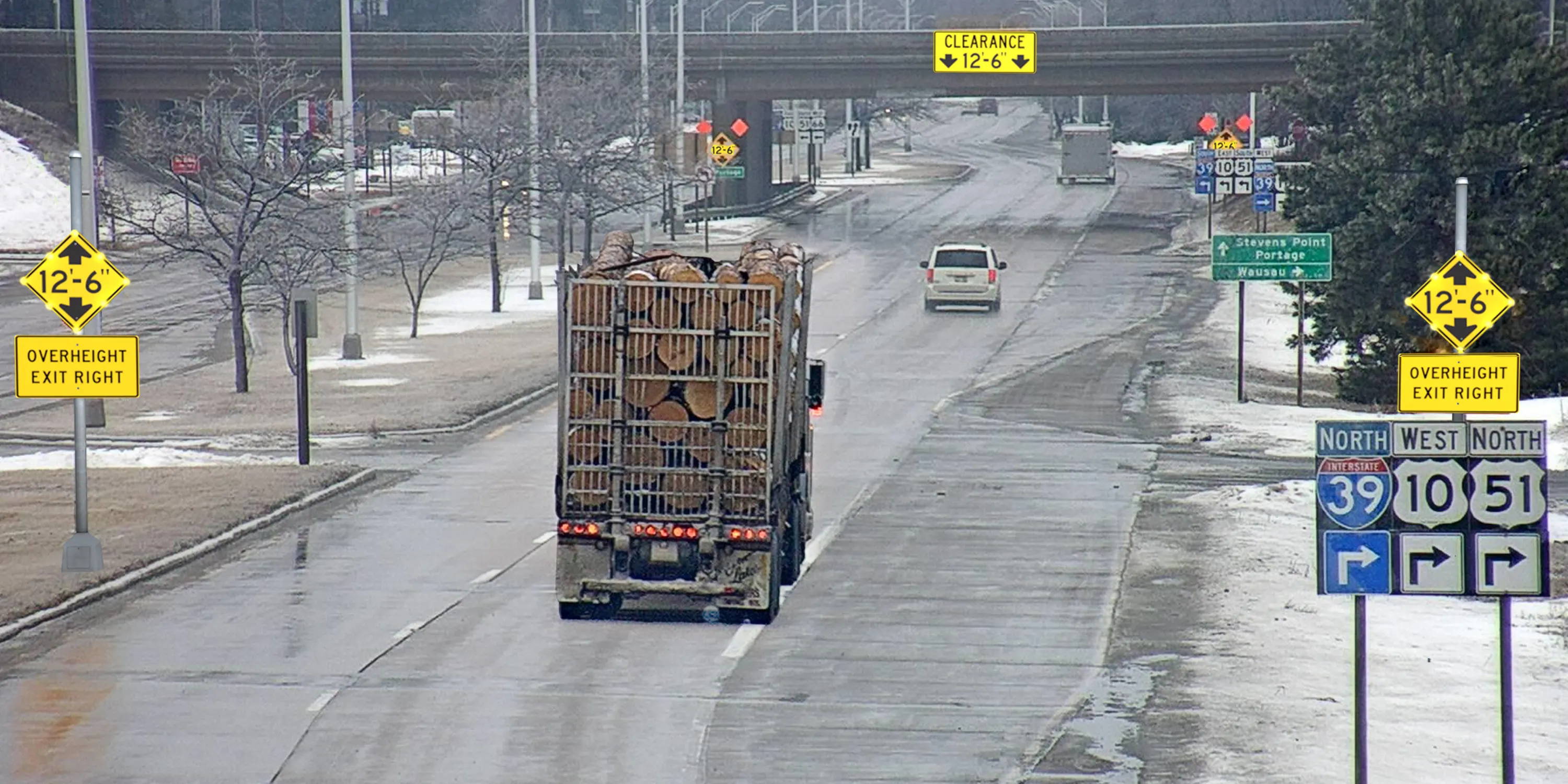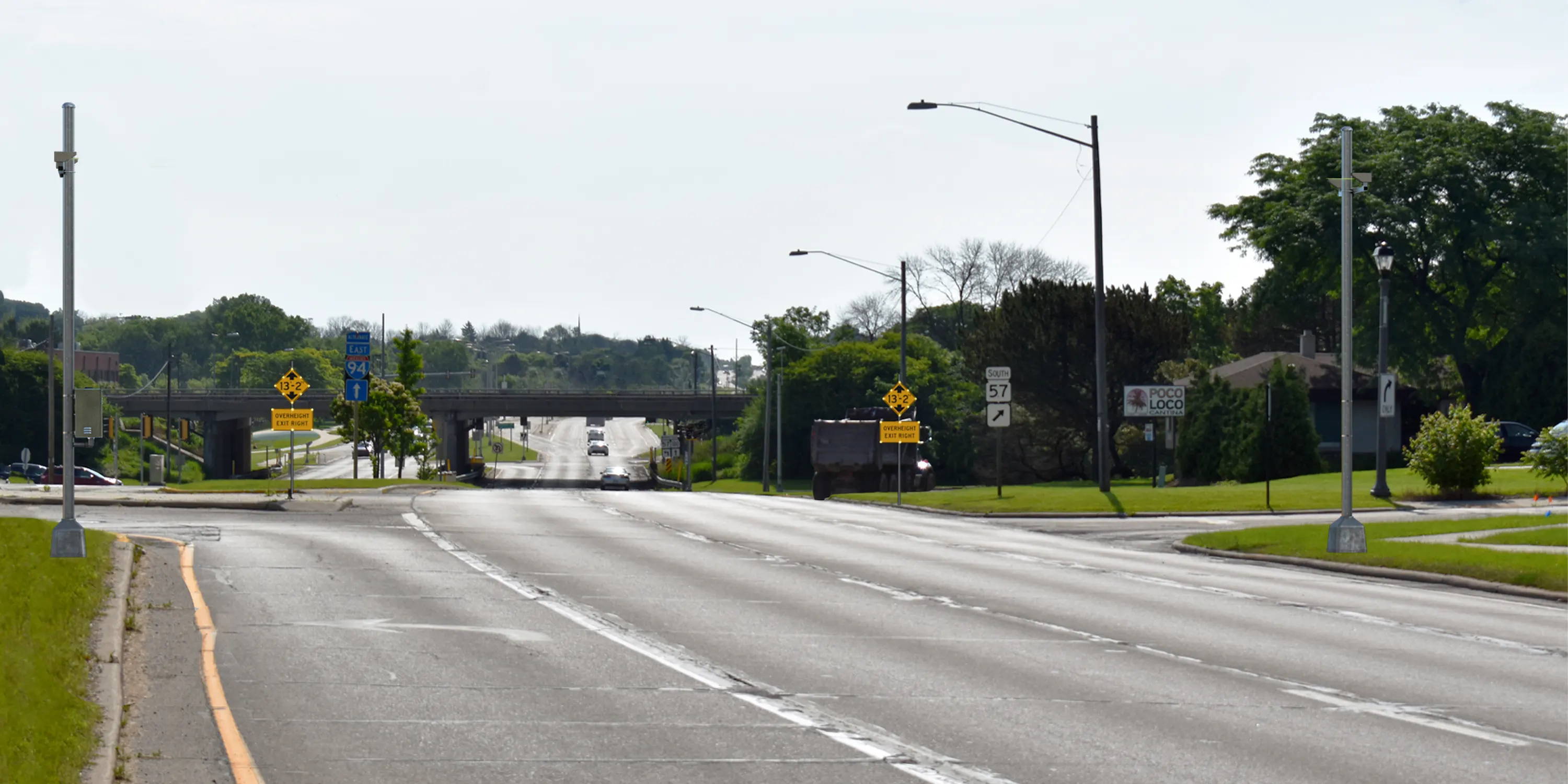 As more communities leverage OHVDS to increase safety and save taxpayer dollars, some frequently asked questions have emerged. Get the answers to your most-pressing OHVDS questions below.
Why do overheight collisions happen?
Distracted or tired driving is a common factor, as well as drivers who are unfamiliar with their route. When these drivers don't notice or pay attention to static signs about clearance heights, disaster can strike.
In addition, drivers new to driving box trucks may forget about fluctuating truck heights due to ever-changing loads or be unused to paying attention to clearance heights. For example, parents renting a small box truck to drop off their college student's belongings at the start of the school year may have never driven such a tall vehicle before.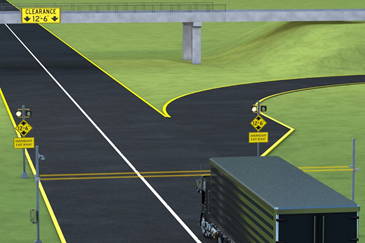 How does an overheight vehicle detection system (OHVDS) work?
The TAPCO Overheight Warning System projects infrared beams across the roadway ahead of the low-clearance structure using a pair of infrared sensors. Dual sensors are used for one-way traffic and dual directional sensors are used for two-way traffic. Crucially, the infrared sensors are set up based on the height of the warning object and the speed of the road.
Once an object with a diameter of at least two inches breaks the infrared beam in a specific direction, the system sends a signal to Intelligent Warning System (IWS) controller radios via BlinkerBeam® communication.
This activates IWS devices such as LED-enhanced signs called BlinkerSigns and LED-enhanced beacons called BlinkerBeacons, which warn overheight vehicle drivers to exit the roadway before a collision occurs. Blank-out signs and sirens can also be integrated.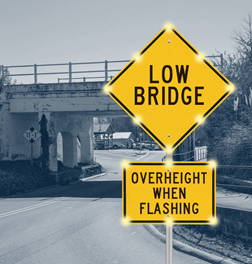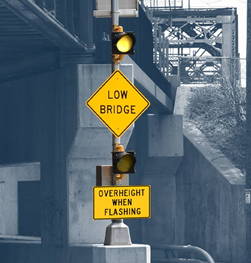 Do I need to have powerlines nearby to operate this system?
The entire TAPCO system can operate using solar power. In addition, if you have power running to the location in question, TAPCO can tap into the 120VAC power there.
Do I need to trench or directional bore to operate this system?
TAPCO can use advanced radios to trigger activations, which means the systems do not have to be hardwired together. If you have existing conduct, TAPCO can hardwire the systems together as well.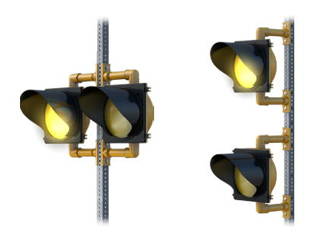 Can the system detect the direction of traffic?
TAPCO has different system options to fit your specific needs.
Our dual directional sensors can determine the direction of traffic, so only an oncoming overheight vehicle would trigger the system.
What is the price of the system?
From a basic system to an advanced system with cameras, costs vary greatly depending on your needs. TAPCO provides prompt quotes to help you determine what works with your budget, so don't hesitate to request a quote.
Why should I invest in TAPCO's system?
If the system prevents even one collision, it can easily pay for itself. As mentioned above, average repairs due to an overheight vehicle impact are $200,000 to $300,000, with the total cost of repairing a bridge easily reaching the millions.
For example, when an overheight vehicle hit a bridge in Chattanooga, Tennessee and caused a beam to collapse, the beam then crushed a car passing underneath.
Fortunately, the driver's injuries were not life-threatening, but it could easily have been much worse.
According to the Chattanooga mayor, the collision occurred near one of the most heavily trafficked intersections nationwide — and permanent repairs took weeks.
In addition, the overheight driver fled the scene after hitting the bridge. Systems like TAPCO's feature an optional camera that captures images of overheight activations, enabling law enforcement to track down these drivers.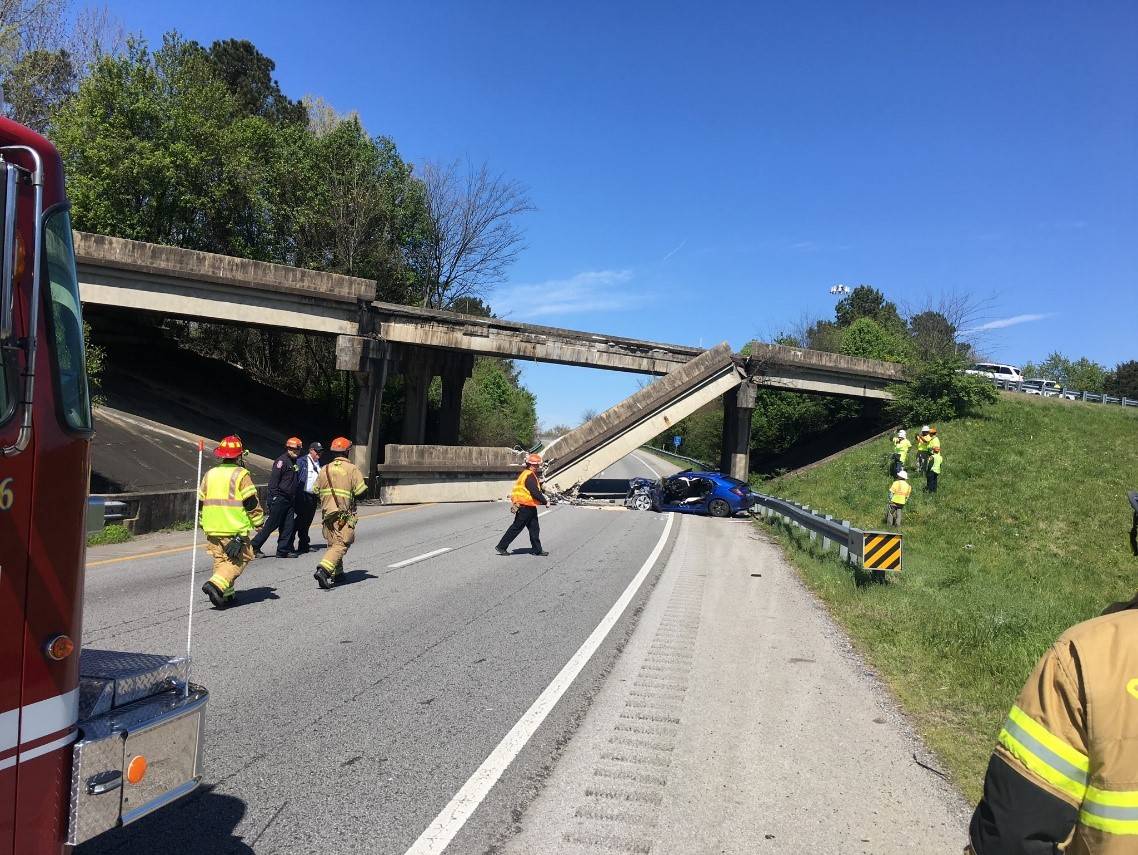 Photo credit: Chattanooga Fire Department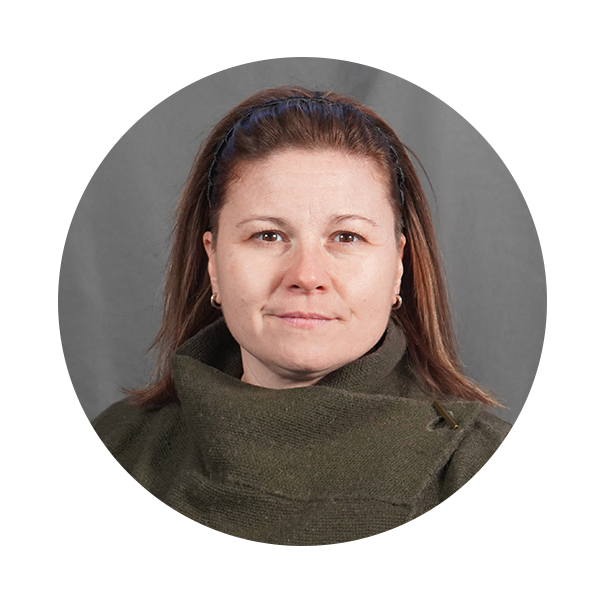 Kate Bert
TAPCO | Product Manager
Kate is a wrong-way alert and overheight warning systems expert dedicated to providing customers with innovative products, knowledge and guidance.
She has extensive experience in engineering, operations and product management and is passionate about collaborating with the team to develop lifesaving solutions to ensure safe travel for all users.