Unquestionably, 2020 brought a lot of changes to the transportation industry. Many people traveled less. Budgets and priorities changed. New technology was developed, and emerging technology gained momentum.
While the future of the industry remains dynamic, there are five significant trends set to transform it in 2021.
Vehicle-to-Everything (V2X) Communication
In the not-too-distant future, virtually all vehicles will seamlessly exchange relevant data – such as their location and speed – in real time to improve safety and mobility. Vehicle-to-everything (V2X) wireless communication will make that possible.
Because V2X requires a dedicated, secure spectrum to operate on, the Federal Communications Commission (FCC) ruled in November 2020 to reshape the 75 megahertz of the 5.9 gigahertz band for cellular V2X (C-V2X) LTE communication, as well as Wi-Fi. This band was originally set aside exclusively for Dedicated Short-Range Communication (DSRC) in 1999.
C-V2X is simply V2X communication with two transmission modes. The first enables direct communication between vehicles, infrastructure and pedestrians (via their smartphones) using the 5.9 gigahertz band. The second enables vehicles to communicate with the cloud network, receiving alerts about accidents up ahead, available parking spots and more via 5G LTE cellular technology.
Global Market Insights estimates the worldwide C-V2X market will hit $1 billion by 2026. Major automakers are taking note, with Volkswagen, Ford and BMW announcing plans to incorporate C-V2X into future cars.
From connected vehicle interfaces (CVI) to Intelligent Warning Systems, TAPCO technology works with C-V2X to ensure road users are ready for whatever the future holds.
Changes in Federal Transportation Funding
Federal funding for transportation projects continues to evolve due to the COVID-19 pandemic, and that will not change anytime soon.
"There's a real crunch at the DOT level and, frankly, the local level with revenue for transportation projects," says Nate Smith, VP of Government Relations at the American Traffic Safety Services Association (ATSSA). "We're very fearful that [in 2021] you'll see tremendous shrinking of funding due to decreased travel."
According to Smith, federal transportation funding is expected to return eventually. A large infrastructure package in 2021 would certainly help, so that continues to be a priority for ATSSA and other groups.
To make up for funding losses in 2021, staying flexible and applying for as many existing grants as possible will help.
In addition, consider leveraging purchase agreements – such as cooperative contracts – to save money when possible. With purchase agreements, you can have the right product selected, purchased and installed in less time than it would ordinarily take to get just one supervisor's approval. Plus, you can often get reduced prices and free freight.
To enable agencies to purchase over 18,000 traffic safety products seamlessly, TAPCO partners with OMNIA Partners, Public Sector.
"In the traffic industry, it's no secret that most traffic engineers and transportation planners know the product they want," explains Andrew Dillard, Transportation Manager for Danville, CA. "So, the [TAPCO and OMNIA Partners, Public Sector] partnership really streamlines the process and allows you to get the product you researched. You know what you're getting and don't have to rely on a low bid for a product."
Touchless Activation
Hundreds or even thousands of different people touch the push buttons on pedestrian crossing systems each day, making them hotspots for the spread of viruses and bacteria. Unsurprisingly, multiple touchless activation options are expected to grow in availability and popularity in 2021.
iDetect actuation: A variation of the iNX push button offers a touchless iDetect actuation option. Instead of pressing the button, a user simply waves their hand in front of it and a sensor detects the movement, activating the system.
Thermal activation: Precise thermal cameras and sensors detect vulnerable road users entering the crosswalk to activate the system. TAPCO has partnered with FLIR, the leader in the thermal technology market, to offer FLIR thermal activation for all Pedestrian Crosswalk Systems, as well as other Intelligent Warning Systems, including the Wrong-Way Alert System.
Infrared bollards: When vulnerable road users pass between infrared bollards placed on both sides of the crosswalk, they passively trigger the system — no hands required.
Shortage of Young Transportation Professionals
The transportation industry is approaching a demographic cliff as the industry expands and Baby Boomers retire, which could threaten the industry for years to come. Proactive agencies and organizations are increasingly taking practical steps to foster a new generation of industry professionals in 2021 and beyond.
Engage with Youth in STEM Extracurriculars
The myriad of STEM-related teams, clubs and leagues available to students present a valuable opportunity because these students have already a demonstrated interest in technology, but they are often unaware of careers in transportation.
By coaching a team, being a speaker or presenter at tournaments, becoming a sponsor or even creating your own club, you engage kids and teens with the skillsets in high demand in the transportation industry who have already demonstrated initiative at a young age.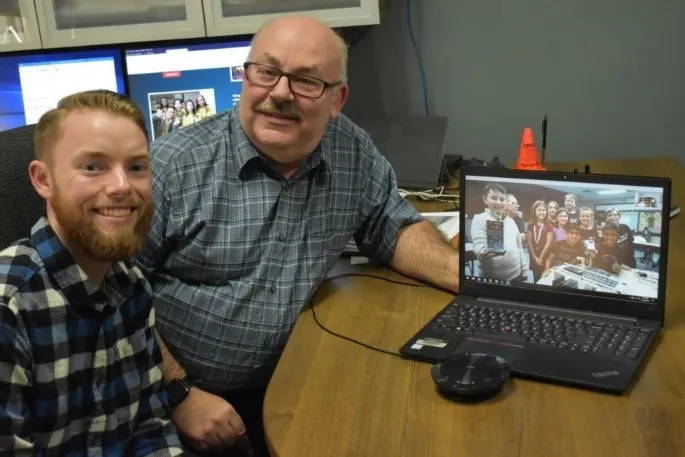 In 2019, Technical Service Manager Brian Scharles Sr. and Design Engineer Brian Scharles Jr. talked with a Tennessee elementary school's FIRST® LEGO® team about engineering careers and their overheight bridge LEGO and robotics project.
Create Internships and Apprenticeships
Hands-on, practical internships and apprenticeships, sometimes part of employer-educator partnerships and sometimes not, pull fresh talent into the industry and bring new energy and insight to workplaces. An Urban Institute study involving an impressive 900 organizations with apprenticeship programs even found that about 90 percent of organizations would highly recommend such programs.
A great place to start is with a few internships and apprenticeships offered during winter and summer college breaks, then adjust and expand from there.
Partner with Local Universities for Help
Another way to engage with students in higher education is by giving them the opportunity to provide input on transportation-related projects. For example, the Data Science Federation offers graduate students and professors in Los Angeles the chance to propose solutions to city problems and, if selected, work on the project in exchange for money or academic credit.
Replicate this win-win situation by reaching out to the engineering or urban planning department at a nearby university to discuss setting up a similar program.
License Plate Recognition Technology
To ensure drivers can efficiently pay toll and parking fees and drivers who damage transportation infrastructure are held accountable, government agencies and parking facilities are increasingly leveraging license plate recognition (LPR) technology. According to the Federal Highway Traffic Administration (FHWA), LPR has matured over the past 30 years, becoming more accurate and cost effective.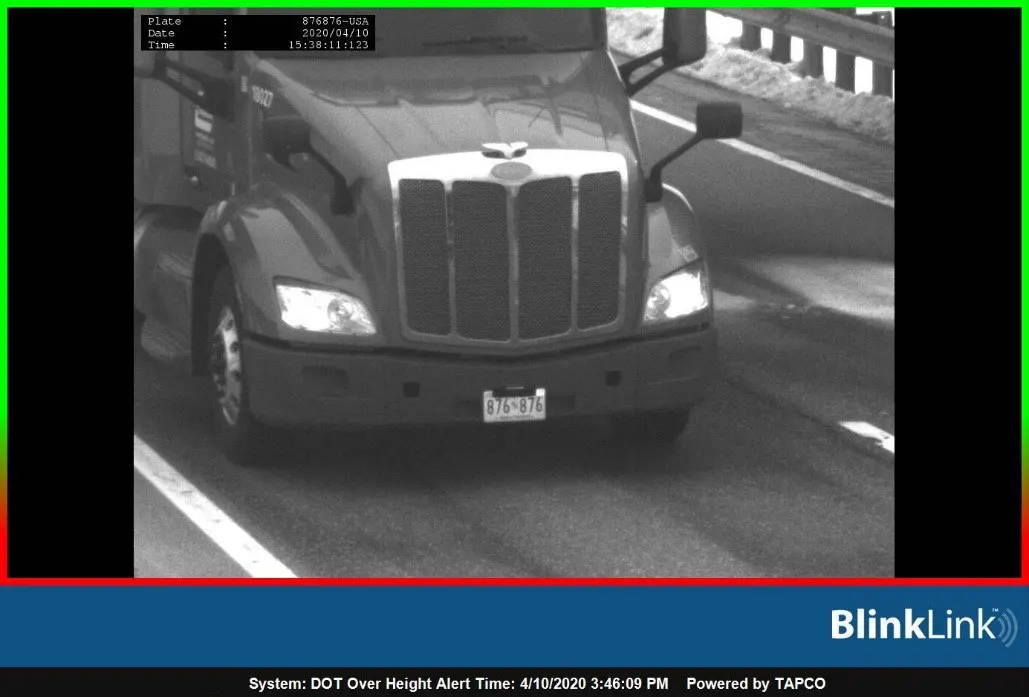 The key to LPR is carefully positioned optical cameras that detect both moving and stationary vehicles, capture images of their license plates – typically using infrared lighting at night – and use video image processing software to read them.
The software can also store license plate numbers for a set time and compare them to others in its database, then send alerts when a match is found.
LPR is ideal for parking structures and lots, tolling stations and wrong-way and overheight driving hotspots, among others. It's even used by the U.S. Department of Homeland Security to improve safety at airports and federal buildings.
As the transportation industry continues to evolve rapidly, staying on top of trends and innovations remains crucial. Consider whether your agency or organization is prepared.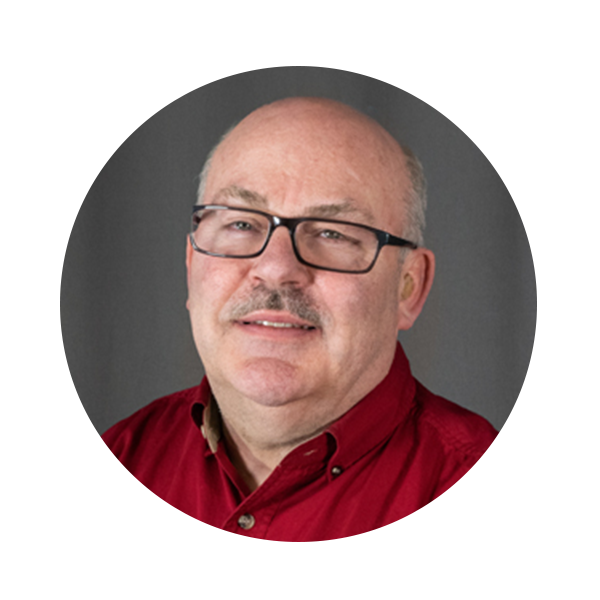 Brian Scharles, Sr.
TAPCO | Director of Technical Sales & Service
An industry veteran, Brian holds three transportation technology patents and has managed ITS and signal system designs, installation and maintenance for 25 years. He has experience integrating communication systems for the Wisconsin Department of Transportation fiber optic system starting in 1990 that are still in operation today.
Brian is a member of multiple industry organizations, including the Institute of Transportation Engineers (ITE), Intelligent Transportation Systems (ITS) WI and International Municipal Signal Association (IMSA), and has won many awards.