Reducing wrong-way collisions – and saving lives – is more precise and accurate than ever with thermal imaging technology.
Considered among the most lethal types of traffic incidents because of their head-on nature, wrong-way driving collisions claim an average of 360 lives in the U.S. each year, according to a report by the National Transportation Safety Board. Fortunately, traffic safety professionals tasked with reducing these life-shattering collisions have a host of innovative tools at their disposal. One of the most effective is thermal imaging.
What Thermal Imaging Is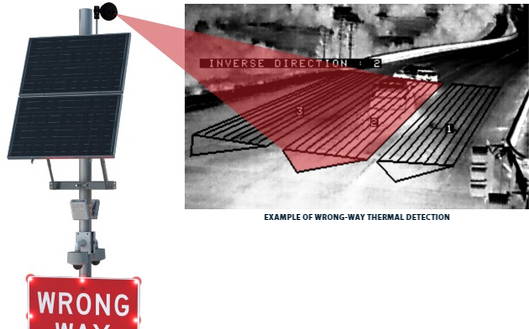 A wrong-way alert system may use a variety of technologies, such as Doppler radar, inductive loops or thermal imaging, to monitor roadways and identify wrong-way drivers. Are you leveraging thermal imaging to its fullest potential to reduce wrong-way collisions?
Because thermal imaging detects differences in heat energy, not light, anything that absorbs or transmits heat – motorists, pedestrians, bicyclists and more – can be seen 24 hours a day, even in harsh weather conditions. As a result, thermal imaging is impervious to issues like low light conditions, excessive sun glare and shadows.
A wrong-way alert system leveraging thermal imaging technology can detect wrong-way vehicles across up to six lanes of traffic over a stretch of several hundred feet. On top of that, it can accomplish this with the accuracy and directional precision necessary to minimize false detections in all roadway configurations. This simplifies instantaneous detection and upstream accident prevention for areas prone to wrong-way drivers, such as side-by-side highway entrances and exit ramps, exit ramps near side streets and poorly lit entrance and exit ramps.
How Thermal Imaging Reduces Wrong-Way Driving
A wrong-way alert system like TAPCO's with thermal imaging technology works like this:
Detection of wrong-way vehicles then activates flashing LED-enhanced warning alerts, which command drivers' attention and warn them they are traveling the wrong way.
Wrong-way drivers then have the opportunity to self-correct. After all, the goal of the system is to remediate the behavior before it progresses any further. Then, a high-efficiency LED illuminator and high-definition camera activate to provide high-quality visual verification of the wrong-way event.
If wrong-way drivers continue in the wrong direction past a pre-determined point, most wrong-way alert systems monitor them with thermal sensors and a high-speed camera, ensuring accuracy in all weather and light conditions. In addition, a high-priority alert is transmitted to agencies via cellular modem or fiber optic cable.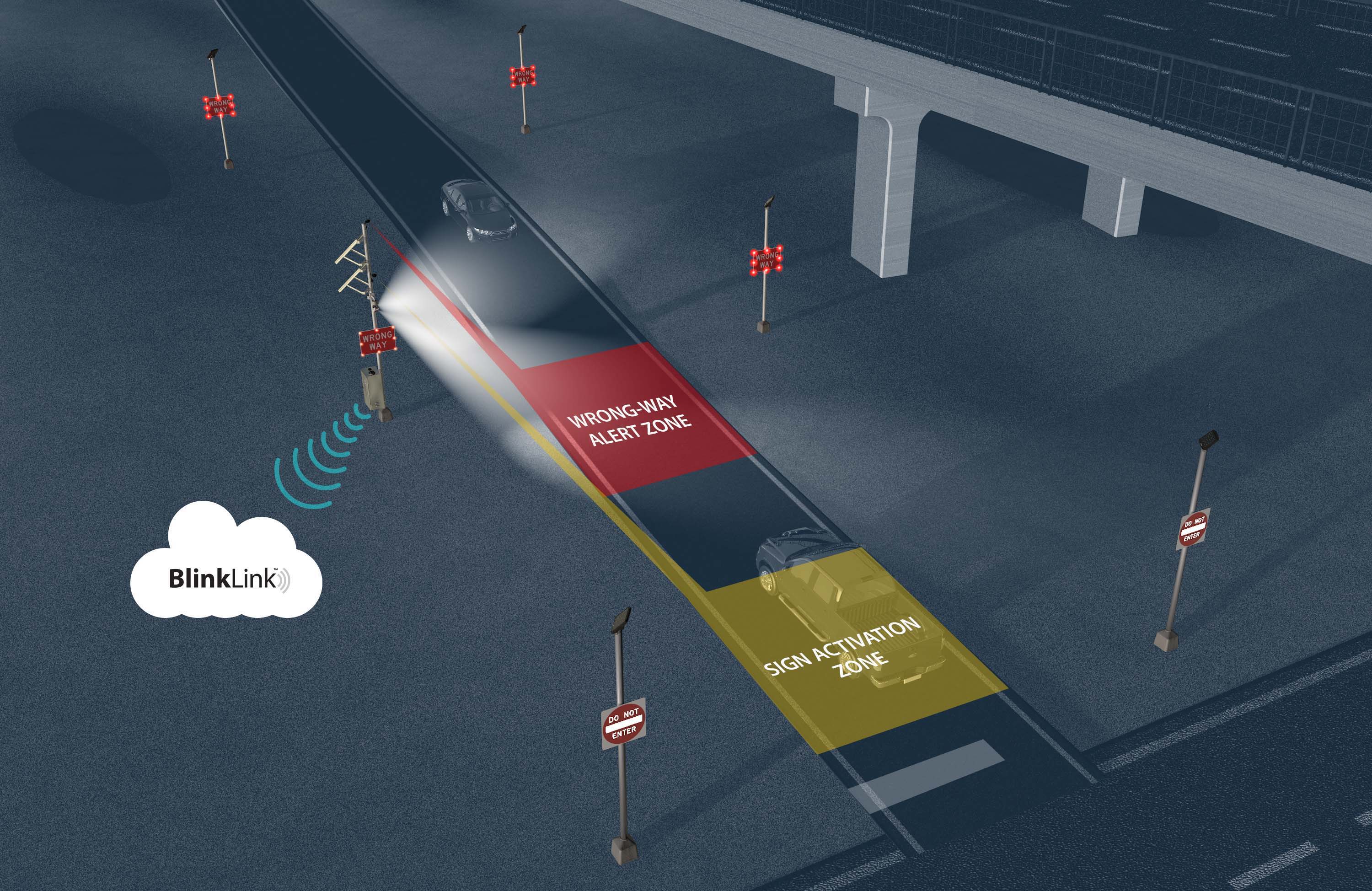 Getting Started with Thermal Imaging
Widely recognized as best-in-class, FLIR is the largest commercial producer of thermal imaging cameras and sensors in the world. Their products are unmatched in accuracy, reliability and lifetime ROI, which is why TAPCO – the leader in traffic safety in North America – has partnered with them to provide the most reliable thermal technology for wrong-way applications across the continent. This partnership seamlessly pairs TAPCO's Wrong-Way Alert Systems, among other solutions, with FLIR's top-of-the-line thermal imaging cameras and sensors to provide the transformative solutions traffic safety professionals are looking for — a win for all road users.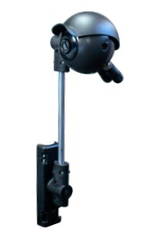 Thermal imaging has valuable applications outside of wrong-way collisions as well, including increasing safety by thermally detecting pedestrians around the clock and alerting motorists. Learn more here.
With more than 700 wrong-way installs in the U.S. and Canada, TAPCO and FLIR innovations continue to deliver life-saving results. Don't miss out on everything thermal imaging sensors have to offer.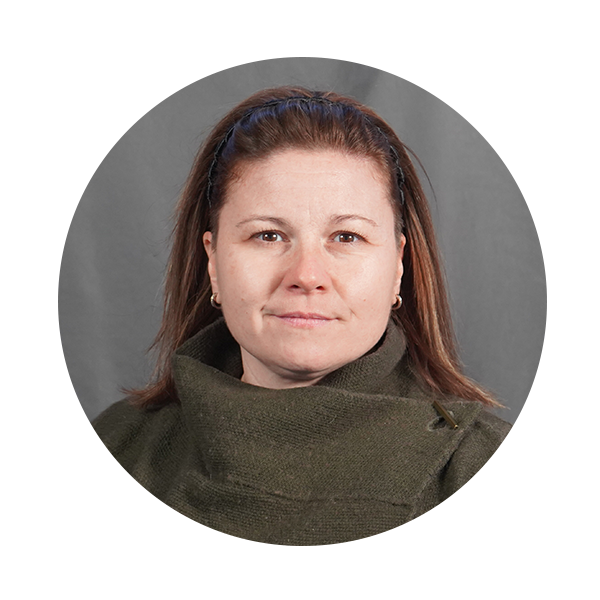 Kate Bert
TAPCO | Product Manager
Kate is a wrong-way alert and overheight warning systems expert dedicated to providing customers with innovative products, knowledge and guidance.
She has extensive experience in engineering, operations and product management and is passionate about collaborating with the team to develop lifesaving solutions to ensure safe travel for all users.