Annual wrong-way fatalities in the United States hover around 1,700, according to the National Highway Traffic Safety Administration's Fatality Analysis Reporting System (FARS).
As government agencies in North America and beyond try to reduce wrong-way driving, gathering and effectively leveraging the right data continues to be mission critical.
This was the subject of our recent one-hour webinar co-hosted with Melisa Finley, a research engineer in the Operations and Roadway Safety Division of the Texas A&M Transportation Institute (TTI).
During the webinar, several key insights emerged.
Alcohol-Impaired Drivers Aren't the Only Culprits
After trending downward for a few years, wrong-way deaths are on the rise again.
While alcohol impairment continues to be the leading cause of wrong-way driving, senior citizens also represent a disproportionately large amount of wrong-way drivers.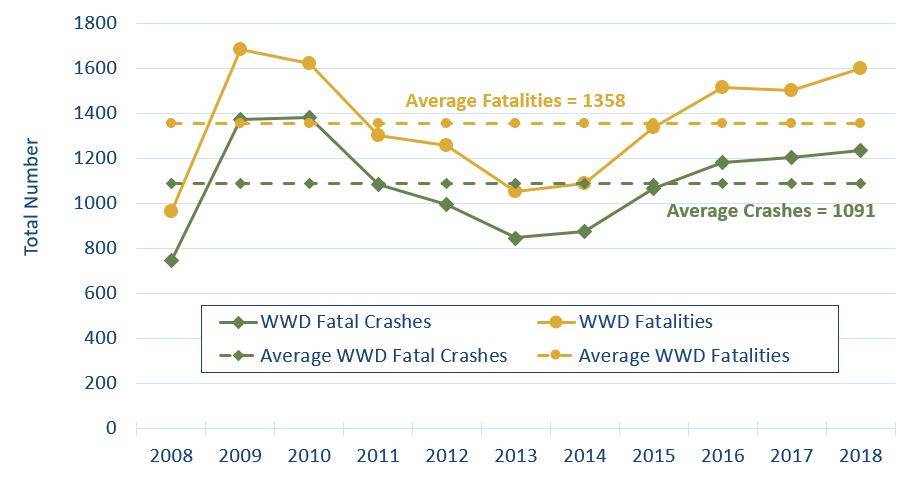 Source: Texas A&M Transportation Institute
Clearly, when considering wrong-way driving solutions, this population should not be overlooked.


Crash Data Doesn't Tell the Whole Story
Looking at wrong-way crash data is undoubtedly beneficial, but don't forget about the bigger picture: wrong-way events as a whole. For example, San Antonio experienced 33 wrong-way driving crashes in one year, yet the amount of wrong-way driving events recorded was over 13 times that amount. Thus, San Antonio has a larger wrong-way problem than the crash data make it appear.
The issue is not unique to San Antonio. Greg Mack, the Assistant Director of IT & Toll Systems for the Central Texas Regional Mobility Authority, managed the purchase and installation of a TAPCO Wrong-Way Alert System and BlinkLink® traffic device-monitoring software in 2019. Months later, he said: "We were surprised at the amount of alerts we've had. I think it goes back to this: if you don't think you have a wrong-way problem, it's because you don't have the detection equipment counting it."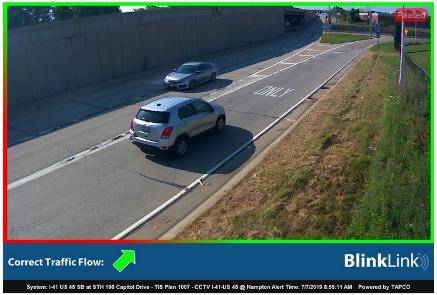 Crash Locations Can Be Deceiving
As Melisa Finley pointed out, "The problem with crash data is it's not only small sample sizes, but we also don't really know where the wrong-way maneuver location occurs. That's really what engineers and people that want to look at countermeasures and mitigation measures want to know."
In fact, a Texas study found that in only 16 percent of wrong-way crashes did the reporting officer have a good idea of where the wrong-way driving event began.
This demonstrates the need for traffic-device monitoring software such as BlinkLink®, powered by TAPCO, that captures vital event data. The data enable authorities to quantify event severity, evaluate the effectiveness of the safety solutions being used and justify additional developments as needed.


Offenders Are Hard to Locate
A Florida study found that only ten percent of wrong-way driving witnesses reported the event to authorities. Many right-way drivers don't know what action to take after witnessing an incident. They may also not see and remember the wrong-way drivers' car make and model because they are focused on avoiding a collision and only have a split second to get out of the way.
Without traffic device-monitoring software integrated with a robust wrong-way alert system, response to wrong-way events can only be reactive, not proactive. This leads to situational and circumstantial insights getting lost, including one of the most important: the point of origin.
Heatmaps Can Help Focus Efforts, But Context is Important
Using data on wrong-way collisions, many states are creating heatmaps to identify wrong-way driving hotspots. It is important, however, to apply additional layers of review to discover relevant clues and insights, such as:
Population densities
Age of the population
Density of alcohol establishments
Tourist attractions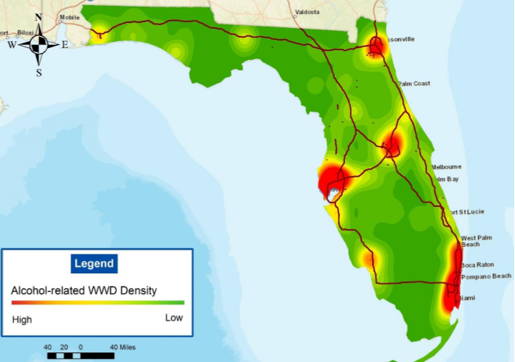 Source: Florida Department of Transportation
Consider Every Tool in the Countermeasure Toolbox
The best technology on the market changes year over year, so it's important to review advancements in technology – such as connected vehicle interfaces and V2X communication – and lean on partner organizations to optimize your investments.
"Make decisions obviously based on cost, how large your system is, where the problem appears to be… Make sure you know what's all available," Melisa said.
Solutions fall into one of two categories.
Static Preventative Measures
Static, MUTCD-compliant signs are typically the first tool used to address wrong-way driving because they are low cost, easy to install and familiar among engineers. These signs are generally effective for the everyday, coherent driver.
However, they are not as effective for confused or alcohol-impaired drivers, and they are underwhelming at night and in poor weather. For example, Arkansas highway officials invested $3 million in roadway markings and static wrong-way signs at all interstate exit ramps in March 2018. However, preliminary data by the Arkansas Department of Transportation shows those efforts were not effective. In fact, the state had nearly double the wrong-way fatalities in 2018 as it did in 2017.
Static signs don't provide data about the quantity and location of wrong-way events or offender details.
Dynamic Preventative Measures
With 78 percent of fatal crashes occurring between 6 pm and 6 am, LED-enhanced options are critical. Use them to replace existing static signs, facilitating offender interactions and enhancing conspicuity. LED-enhanced signs such as BlinkerSigns and red flashing beacons (RFBs) are popular choices, and the TAPCO Wrong-Way Alert System can feature either one.
Wrong-way alert systems are a popular wrong-way driving solution. They work by detecting wrong-way vehicles using a variety of methods. Detection of wrong-way vehicles then activates flashing LED-enhanced warning alerts, which command drivers' attention and warn them they are traveling the wrong way.
Wrong-way drivers then have the opportunity to self-correct. After all, the goal of the system is to remediate the behavior before it progresses any further.
Then, a high-efficiency LED illuminator and high-definition camera activate to provide high-quality visual verification of the wrong-way event.
If wrong-way drivers continue in the wrong direction past a pre-determined point, most wrong-way alert systems monitor them with thermal sensors and a high-speed camera, ensuring accuracy in all weather and light conditions. In addition, a high-priority alert is transmitted to agencies via cellular modem or fiber optic cable.
The system can feature FLIR thermal detection for up to a 90 percent reduction in false detections compared to traditional radar technologies.
"A more accurate and precise sensor is going to produce more accurate and precise data," said Nick Schmidling, Senior Product Manager at TAPCO. "It's as simple as that."


How to Get Started
Begin by identifying what data you currently have, then review it to discover gaps in information.
Utilize existing infrastructure – CCTVs and 911 dispatch records, for example – to determine areas of interest.
Decide on the responsibility and capacity of the teams who will monitor wrong-way driving behaviors and incidents.
Collaborate cross-functionally to develop preliminary response protocols for events and evaluate maintenance projections.
Identify your key metrics for success.
Incorporate all of the above to initiate and develop project funding for implementation.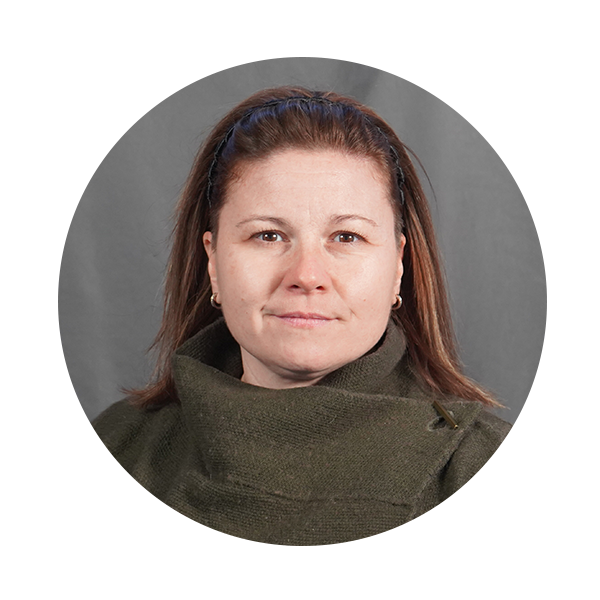 Kate Bert
TAPCO | Product Manager
Kate is a wrong-way alert and overheight warning systems expert dedicated to providing customers with innovative products, knowledge and guidance.
She has extensive experience in engineering, operations and product management and is passionate about collaborating with the team to develop lifesaving solutions to ensure safe travel for all users.