With so many wrong-way driving safety solutions available, deploying the right ones in the right amount for each location can be a challenge.
Even when you do right-size effectively, those locations can undergo enough change in just a couple short years to require their solutions to be scaled up or scaled down, which means that right-sizing must be ongoing.

Why Right-Sizing Matters
Some organizations want the most comprehensive wrong-way solutions available, and others want simpler solutions before potentially upgrading. Either way, having the flexibility to right-size the solutions by scaling up or down as needed is pivotal.
For example, some government agencies simply leverage inductive loops that trigger wrong-way BlinkerSigns to flash. The Indiana Toll Road, on the other hand, has deployed two TAPCO Wrong-Way Alert Systems and BlinkLink®, as well as integrated BlinkLink with its TMC via an API integration. It uses the software to measure the effectiveness of the systems and determine if changes or upgrades are needed.
In addition, collaboration can help agencies identify opportunities for improvement and right-sizing. After all, other agencies that have deployed wrong-way driving solutions have invaluable experiences to share. The Indiana Toll Road talked with departments of transportation and other toll road organizations about their experiences and even created a focus group before deciding what solutions to deploy.
"I think most technology that's deployed gets you probably 95 percent of the way there," said Rick Fedder, Chief Operating Officer for the Indiana Toll Road. "The other five percent is always going to be small adjustments."
Oklahoma DOT Right-Sizes with Strategic Pilot Program
After a series of wrong-way driving incidents, the Oklahoma DOT decided to launch a wrong-way driving reduction pilot program covering 76 highway ramps along the IH-40 corridor in the eastern part of the state. On top of enhancing delineation, the DOT implemented safety solutions like wrong-way LegendViz™ Traffic Signs and BlinkerSigns, and it hopes to install TAPCO Wrong-Way Alert Systems in the future. Everything is designed to be scalable and upgradeable.
"We knew at the Department that we had to start somewhere when addressing wrong-way driver prevention, and this corridor seemed to be the best place to start when comparing all of the rural highway construction plans and maintenance operations," said Kyle Stevens, Oklahoma DOT Traffic Field Operations Manager.
The DOT intends to gather five years of data on what works and what doesn't, then use that information to adjust their techniques and solutions. For example, the DOT is considering adding dynamic message boards to key problem areas, but first the DOT must understand where exactly those areas are and which are most practical for applications. Making more data-driven decisions will maximize safety while also saving taxpayer dollars.
"When you're using limited funds, you have to be very strategic about where you spend money," Kyle said.
Right-sizing needs to be an integral part of the conversation from the very start of a wrong-way reduction project, as does the ability of safety solutions to be scaled up or down. This will ensure your wrong-way alert systems and other solutions fit their unique locations now and for years to come.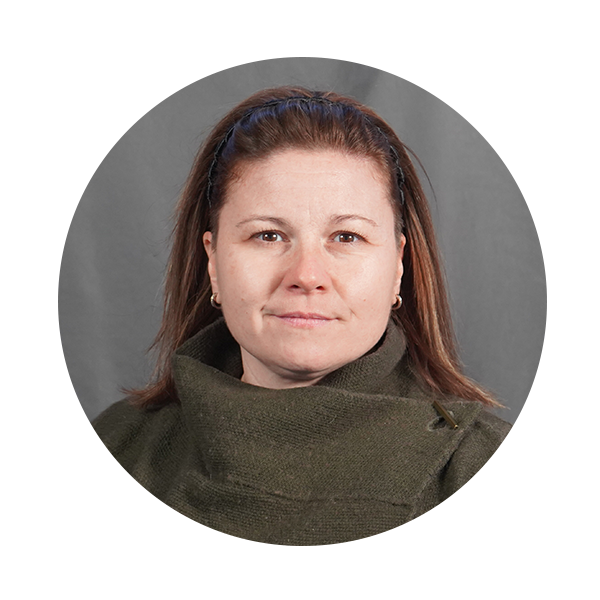 Kate Bert
TAPCO | Product Manager
Kate is a wrong-way alert and overheight warning systems expert dedicated to providing customers with innovative products, knowledge and guidance.
She has extensive experience in engineering, operations and product management and is passionate about collaborating with the team to develop lifesaving solutions to ensure safe travel for all users.