Wrong-way alert systems have been around for roughly a decade, and in that time they have safeguarded countless lives. As new system innovations continue to be developed, from physical barriers to legend-illuminated signs and more, the amount of available system configurations continues to expand.
I've gathered the alert activation options, alert options, power options and enhancement options you should have on your radar below so you can ensure you're on top of what is currently available. After all, the right configuration maximizes the return on your investment in every way.
Overview of Wrong-Way Alert Systems
Wrong-way alert systems are a popular wrong-way driving solution. They work by detecting wrong-way vehicles using a variety of methods. Detection of wrong-way vehicles then activates flashing LED-enhanced warning alerts, which command drivers' attention and warn them they are traveling the wrong way.
Wrong-way drivers then have the opportunity to self-correct. After all, the goal of the system is to remediate the behavior before it progresses any further.
Then, a high-efficiency LED illuminator and high-definition camera activate to provide high-quality visual verification of the wrong-way event.
If wrong-way drivers continue in the wrong direction past a pre-determined point, most wrong-way alert systems monitor them with thermal sensors and a high-speed camera, ensuring accuracy in all weather and light conditions. In addition, a high-priority alert is transmitted to agencies via cellular modem or fiber optic cable.
Alert Activation Options
Thermal Sensors: Thermal sensors offer next-level, directional precision and accuracy in all roadway configurations, reducing false positives. FLIR sensors, offered by TAPCO, can monitor up to four lanes of traffic over a stretch of several hundred feet.
Radar Sensors: Radar sensors use radar technology to detect wrong-way vehicles on simple ramp configurations.
Inductive Loop: Inductive loops are installed beneath the surface of the road to detect wrong-way vehicles that pass over them.
24/7 Operation: 24/7 flashing alerts do not need to be activated because they are always operating.
Scheduled Operation: Scheduled flashing alerts are standalone solutions that only activate during specified times, such as from dusk to dawn, via time clock functionality.
Alert Options
Once a wrong-way incident has occurred, the best possible outcome is for the driver to realize it and safely turn around without delay, so choosing a system that warns drivers via flashing alerts is critical.
Alert options aimed at wrong-way drivers fall into one of three categories:
LED-Enhanced Signs: Traffic signs can feature flashing LEDs in the perimeter of the sign face, such as the BlinkerSign®, or non-flashing LEDs in the legend, such as the LegendViz™ Traffic Sign. LegendViz™ Signs are even shown to increase sign legibility distance by as much as 100 percent, according to a closed-course trial by the Texas A&M Transportation Institute. LegendViz™ BlinkerSigns are also available.
RFBs: RFB light bars are rectangular flashing beacons placed above and below a traffic sign that flash in a wig-wag pattern.
Beacons: Large, round LED beacons like the BlinkerBeacon™ flash above a traffic sign to warn drivers.

Alert options aimed at right-way drivers fall into one of two categories:
Blank-Out Signs: In wrong-way driving applications, LED blank-out signs feature a single message warning right-way drivers of a wrong-way driver up ahead, with the LEDs being turned on or off as needed.
Dynamic Message Signs: With changeable messages, dynamic message signs (DMS) display a variety of warnings to right-way drivers about a wrong-way driver.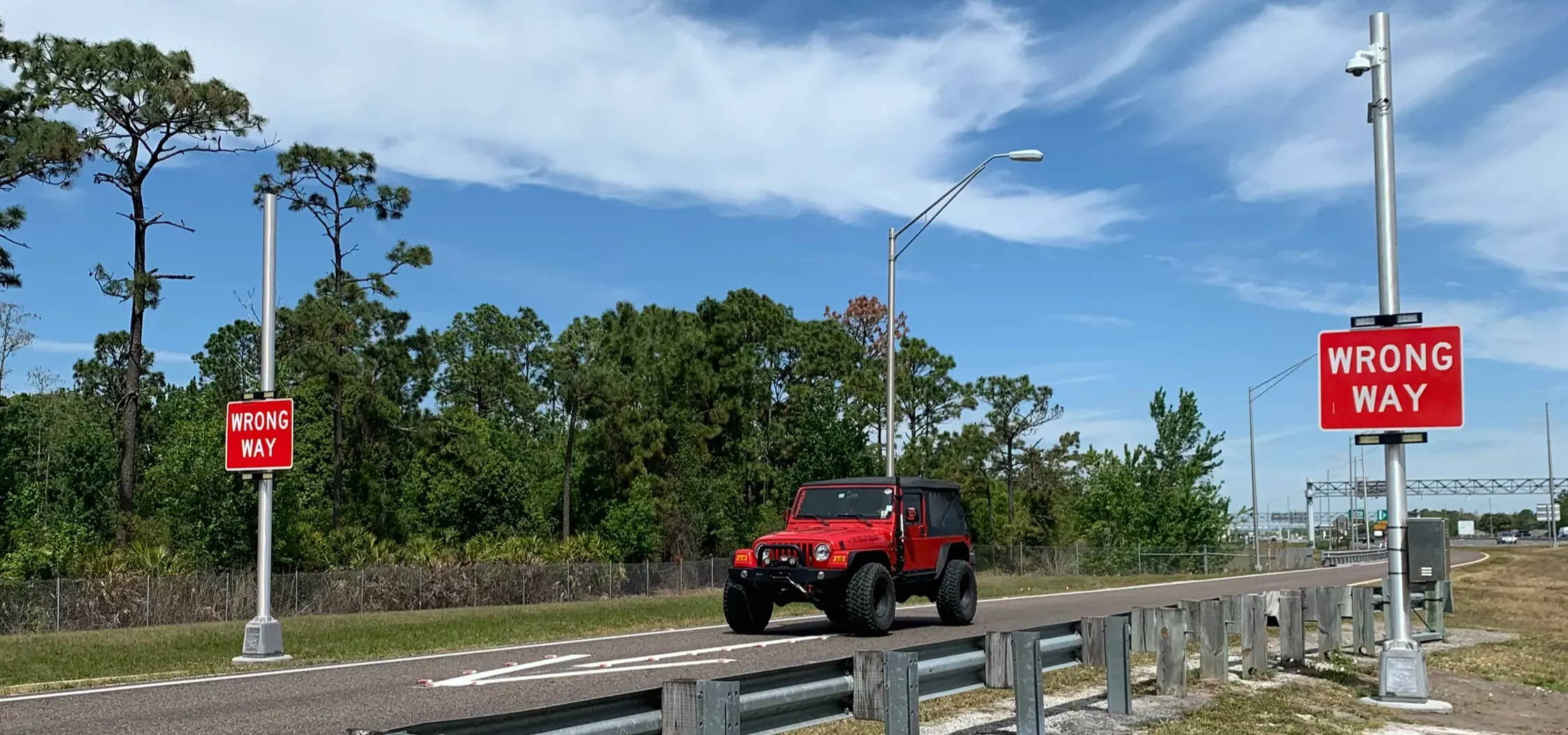 Enhancement Options
In-Road Warning Lights: In-Road Warning Lights (IRWL) are embedded in the pavement and oriented to face wrong-way traffic. They flash in unison to alert drivers of their wrong-way movement.
Additional CCTV Cameras: To capture additional details, such as continuation behaviors and the direction of origin, extra cameras can be integrated into most wrong-way alert systems.
Connected Vehicle Interface: Forward-looking agencies can add another layer of safety with a Connected Vehicle Interface, which communicates information about wrong-way drivers via connected vehicle roadside units, delivering in-vehicle alerts to those in connected vehicles.
"You can read about [connected vehicle technology] and go to conferences and educate yourself, but sometimes you have to do an installation and actually see this technology demonstrated in the real world."
- Greg Mack, Assistant Director of IT & Toll Systems for the Central Texas Regional Mobility Authority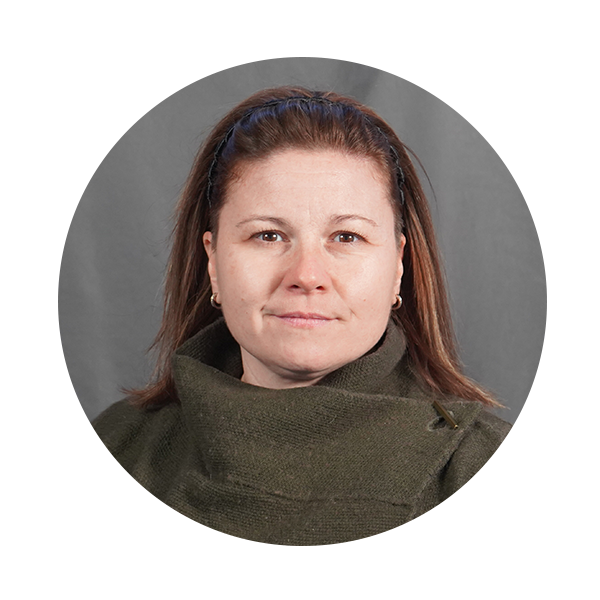 Kate Bert
TAPCO | Product Manager
Kate is a wrong-way alert and overheight warning systems expert dedicated to providing customers with innovative products, knowledge and guidance.
She has extensive experience in engineering, operations and product management and is passionate about collaborating with the team to develop lifesaving solutions to ensure safe travel for all users.