Wrong-way alert systems, just like other Intelligent Warning Systems, are major safety investments. Getting the most out of that investment ensures safety is optimized and taxpayer dollars are used wisely.
To do this, wrong-way alert systems must communicate data and wrong-way event information seamlessly to transportation personnel and first responders in real time. Software can make this possible.

The Power of Software
Many reputable wrong-way driving studies ignore or barely mention software. However, software has been transforming wrong-way driving reduction efforts in many communities for years — and continues to evolve rapidly.
With software, users get more out of their wrong-way alert systems with:
Timely event awareness via configured alerts sent to Traffic Management Centers (TMC). The alerts can include images, video and event streaming, enabling officials to intervene in real time.


Incidents categorized and quantified by location and time, helping users identify areas and regions with heightened activity in need of greater attention.


Invaluable data about wrong-way drivers, such as their vehicles' color, make and model, what direction they are coming from and, most importantly, the system's performance rate. With this information, users can conduct a cost-benefits analysis and make more informed safety decisions.


System health and diagnostic alerts automatically sent to maintenance teams to minimize downtime and enable proactive, efficient system maintenance.
There are three network options for wrong-way alert systems that make this possible.

Event Management Software
Agencies use cloud-based event management software like BlinkLink® to manage, schedule, identify, quantify and monitor singular or holistic Intelligent Warning System deployments, including wrong-way alert systems. By collecting real-time data, the software enables transportation officials to:
Manage one or many systems remotely with ease
Identify and track wrong-way driving incidents via voice, email and SMS notifications
Quantify system effectiveness, ramps of interest and additional investments needed
Evaluate system health and diagnostics, such as the status of cameras and sensors
Capture images and video, as well as facilitate live streaming, if cameras are incorporated
After deploying BlinkLink and the TAPCO Wrong-Way Alert System at four locations, Greg Mack, the Assistant Director of IT & Toll Systems for the Central Texas Regional Mobility Authority, said, "We were surprised at the amount of [wrong-way driving] alerts we've had… If you don't think you have a wrong-way problem, it's because you don't have the detection equipment counting it."
BlinkLink communication is secured through various network configurations and may be integrated with third-party software.
Application Programming Interface (API)
An API enables two or more application software to be integrated, communicating information seamlessly. Thus, a wrong-way alert system can be connected with existing software. This allows agencies to leverage BlinkLink for data collection and wrong-way alert system management while still operating the state enterprise system — all from a single platform.
Advanced Communication Controller
With the multi-functional Advanced Communication Controller, users can easily configure the communication of the TAPCO Wrong-Way Alert System by securely integrating it with an Advanced Traffic Management System (ATMS) or with BlinkLink on any network via a customer-supplied modem or fiber connection.
The Advanced Communication Controller has its own secure, credentialed web interface, providing the ability to:
Visually monitor the status of sensor inputs
Confirm activation relay outputs
Review system operational indicators for troubleshooting and field service needs
Monitor system statuses, such as temperature, system voltage and activation counts
There is also an optional API available for third-party software integration.
Direct ATMS Integration
Another communication option is to connect a wrong-way alert system directly with an ATMS, if available. ATMSs are traditionally designed to manage large networks of technologies and negate the ability to manage specific systems.
While direct ATMS integration requires no additional software, that also means users miss out on the many features and benefits offered by event management software. On top of that, users cannot proactively manage deployments or leverage an API, and DOTs must lead the majority of the integration work; it cannot be outsourced.
To get the most out of your wrong-way alert system investments, leverage event management software or other communication technology that provide valuable data and alerts about wrong-way events.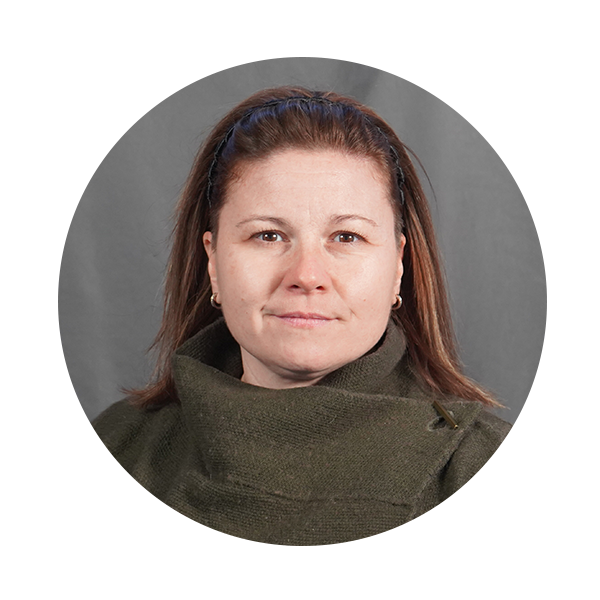 Kate Bert
TAPCO | Product Manager
Kate is a wrong-way alert and overheight warning systems expert dedicated to providing customers with innovative products, knowledge and guidance.
She has extensive experience in engineering, operations and product management and is passionate about collaborating with the team to develop lifesaving solutions to ensure safe travel for all users.