Guide:
IMPROVING ROADWAY SAFETY DURING HIGH WATER EVENTS
OVERVIEW
Discover how to safeguard all road users during high water events with three types of solutions.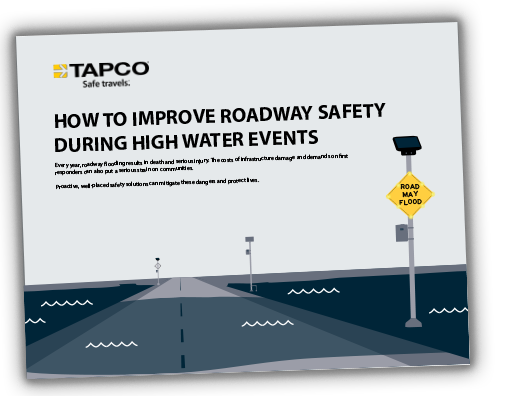 Learn about:
Exactly how dangerous high water can be

The impact of climate change

Where flooded roads are most likely to occur

The cost of flooded roads

Temporary traffic control devices

Installed traffic control devices

High water warning systems

And more
PREMISE
Every year, roadway flooding results in death and serious injury. Just a few inches of water on a road can be dangerous, and six inches is all it takes to reach the bottom of most cars and cause a loss of control.
The costs of infrastructure damage and demands on first responders can also put on a serious strain on communities.
Proactive, well-placed safety solutions can mitigate these dangers and protect lives.
High water events can decimate budgets. In 2020, roadway floods in Maryland alone caused over $15 million in economic losses.
ABOUT TAPCO
As an industry-leading innovator, TAPCO manufactures, services and distributes a wide portfolio of traffic and parking safety solutions designed to increase safe travels for all.
Since 1956, we have set the standard for delivering reliable, cutting-edge traffic safety enhancements. From our world-renowned line of LED-enhanced BlinkerSign® solutions to our pedestrian crossing products and early detection warning systems, safety is at the heart of all TAPCO innovations.
Working alongside traffic professionals for more than 60 years gives our team an exclusive perspective on the past, present and future needs of the traffic and parking safety industry.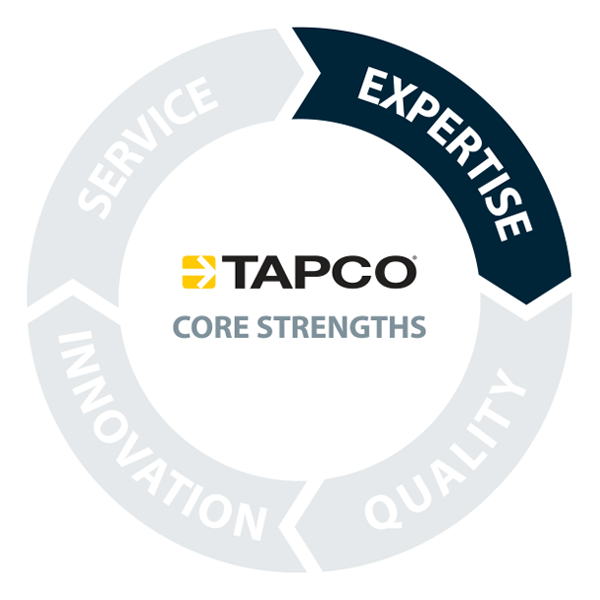 Our industry experts and technical engineering team have the ability to customize any solution and quickly resolve complex problems.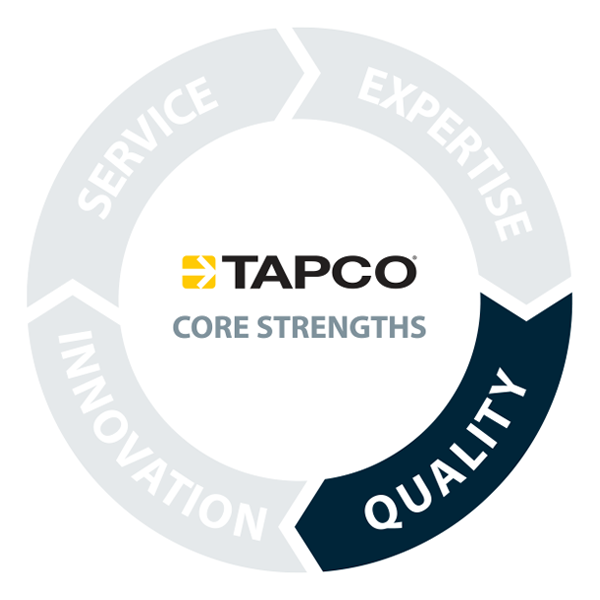 Quality is ingrained in every process at TAPCO. We have a responsibility to serve you and your community with quality, long-last products that save lives.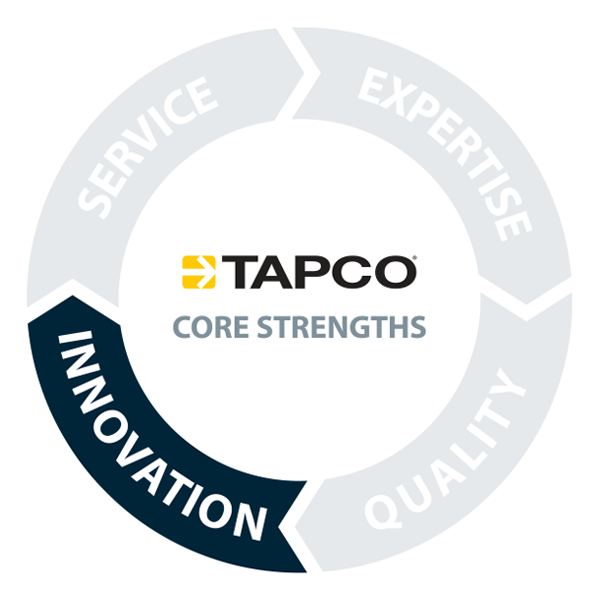 We strive to create new, innovative solutions that help move the traffic industry forward and increase safe travels for all.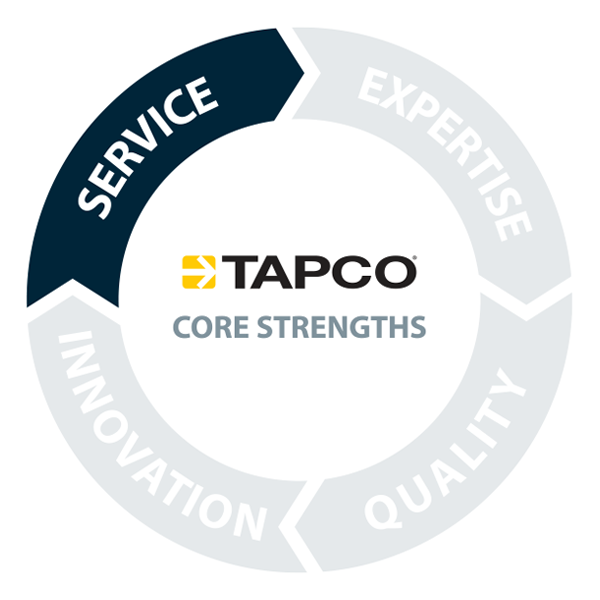 From designing, manufacturing and installing, we take pride in providing our customers with a turnkey traffic safety experience.