"Any [transportation] fatality is just unacceptable… It's 'how do we get there?' that's the issue."
That's how Russ Holt, Principal Civil Engineer for the Rhode Island DOT, kicked off his talk about RIDOT's experiences with wrong-way driving systems. The talk was part of the Eastern Transportation Coalition Web Summit about capturing and disseminating insightful data to travelers.
How RIDOT Reduced Wrong-Way Driving
Russ noted that rates of distracted, older and impaired drivers are trending upward, which contributes to the increase in wrong-way driving collisions and fatalities in recent years.
To reduce wrong-way driving in Rhode Island and save lives, the RIDOT safety team worked with state police in 2015 to identify where wrong-way driving citations were issued, as well as where wrong-way collisions occurred. Then, they made improvements to static signage and markings in those high-risk locations.
While those improvements had a positive impact, the team wanted to do more by leveraging intelligent solutions that provided active feedback to all drivers. The RIDOT safety team started by identifying a couple dozen pilot locations in limited-access areas, such as freeway exit ramps, that were excellent candidates for intelligent wrong-way driving solutions.
Specifically, the team was looking for three solutions:
Flashing wrong-way signs to notify wrong-way drivers
A web-based application to alert first responders of a wrong-way driver
Existing changeable message signs to be integrated and configured to communicate with right-way drivers about an oncoming wrong-way driver
---
---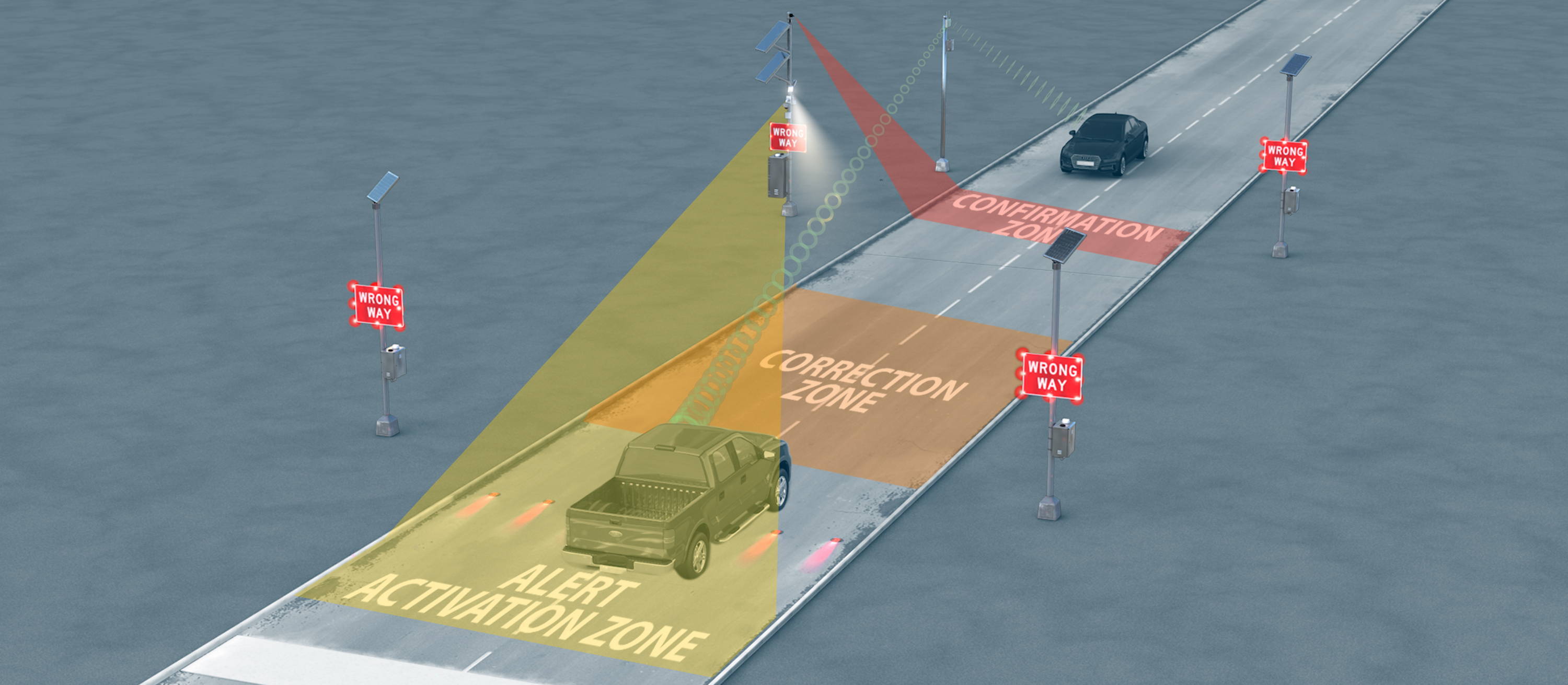 For the first solution, the RIDOT safety chose the TAPCO Wrong-Way Alert System. System components include a sensor (thermal or radar), a supporting white LED illuminator, a high-speed camera, an LED-enhanced warning device and a cellular modem or fiber connection.
The system works by utilizing a three-zone configuration. In the alert activation zone, sensors detect wrong-way vehicles and activate flashing LED-enhanced warning devices that notify wrong-way drivers.
In the correction zone, drivers have the opportunity to self-correct. If they continue in the wrong direction, wrong-way drivers enter the confirmation zone, which is monitored by thermal sensors and a high-speed camera for next-level monitoring precision in all weather and light conditions.
The RIDOT safety upgraded from radar to FLIR thermal detection at troublesome locations, such as partial cloverleaf interchanges, to reduce false positives.
Cloud-Based Event Management Software
To alert TMC operators and authorities of a wrong-way driver, the team chose BlinkLink® traffic device-monitoring software, powered by TAPCO. BlinkLink® enables RIDOT officials to manage, schedule, control and monitor its systems remotely from any web-enabled device. Securely connected through reliable cellular or fiber networks, BlinkLink® collects real-time data and sends out voice, email and SMS event alerts to pre-determined recipients. Users can easily program and view the status of every system, analyze system activation trends and generate custom activation reports.
The RIDOT safety preferred BlinkLink® over an advanced traffic management system (ATMS) integration because it is turnkey and RIDOT does not yet have a true ATMS.
"[BlinkLink®] does a lot of things," Russ said. "It allows you to manage the devices you have, manage the events. It actually sends the alerts and tracks the alerts. It's a helpful tool. We're not always in the office, so you can be remote…and access it."
Results of Wrong-Way Driving Reduction Efforts
According to Russ, the project has been incredibly successful. Highway Safety Improvement Program (HSIP) funding covered most of it, and system performance has been excellent.
Fatalities went from eight in the 5.5. years before installation to zero in the 5.5 years since, and collisions went from 16 to 3.
"If your state hasn't used these systems, we would encourage considering it if you have a problem with wrong-way driving," Russ said.
Preventative maintenance is also a critical part of RIDOT's wrong-way driving reduction plan. All detection systems are inspected, tested and recertified annually to ensure system uptime and optimize preparedness for future events. Essentially, the preventative maintenance program increases RIDOT's return on investment, extends the systems' warranties and maximizes safety.
Looking Ahead
RIDOT plans to build a more comprehensive ATMS down the road, integrating the TAPCO Wrong-Way Alert Systems and BlinkLink® into their platform. This is possible due to the application programing interface (API) integration offered by TAPCO that streamlines system-to-ATMS communication. In addition, RIDOT plans to send wrong-way driving alerts directly to road users one day using connected vehicle technology.
"Safety's number one," Russ said. "You [prevent] one fatal crash, and the Feds may value that at three-point-something million, but we all know it's priceless to the family and friends."
---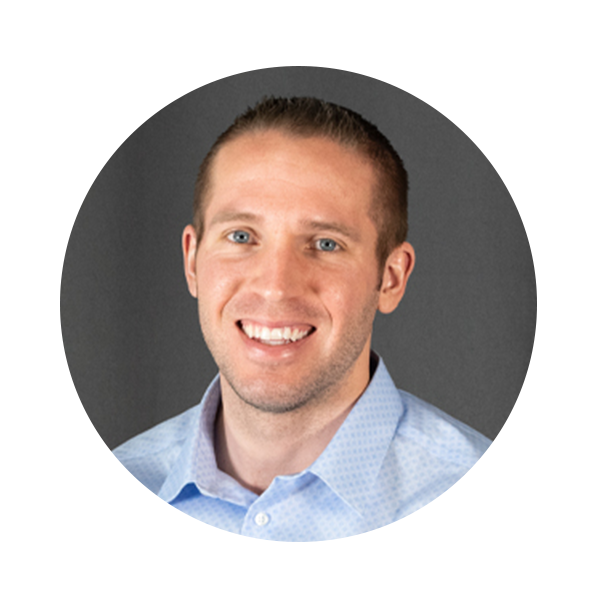 Nick Schmidling
TAPCO | Senior Product Manager
With several years of product and project management experience, Nick is an expert on wrong-way solutions, dynamic curve warning systems, intersection conflict warning systems, overheight warning systems and LED-enhanced signs.
He manages product life cycles from inception to realization and compiles traffic safety market research to drive innovative ITS solutions.