"One of the greatest upsides to technology and innovation in this industry is safety," said Craig Thompson, the Secretary of the Wisconsin Department of Transportation, in his keynote speech.
And thus began the 2019 TAPCO Showcase on Oct. 29 at TAPCO's headquarters in Brown Deer, WI. With talks, exhibits, demos and networking, the one-day event brought together people from nearly every level of government, as well as many private companies, to share traffic safety insights and the latest innovations. By facilitating continuous learning, the showcase aims to help industry professionals improve safety and efficiency for all.
With roughly 150 attendees eager to learn about "Smart Technologies in Transportation," this year's theme, Craig Thompson kicked off the day by emphasizing the impact traffic safety professionals can have on people's lives.
"463. That's how many road deaths have occurred in Wisconsin this year, as of today," he explained. "I get a new number every morning."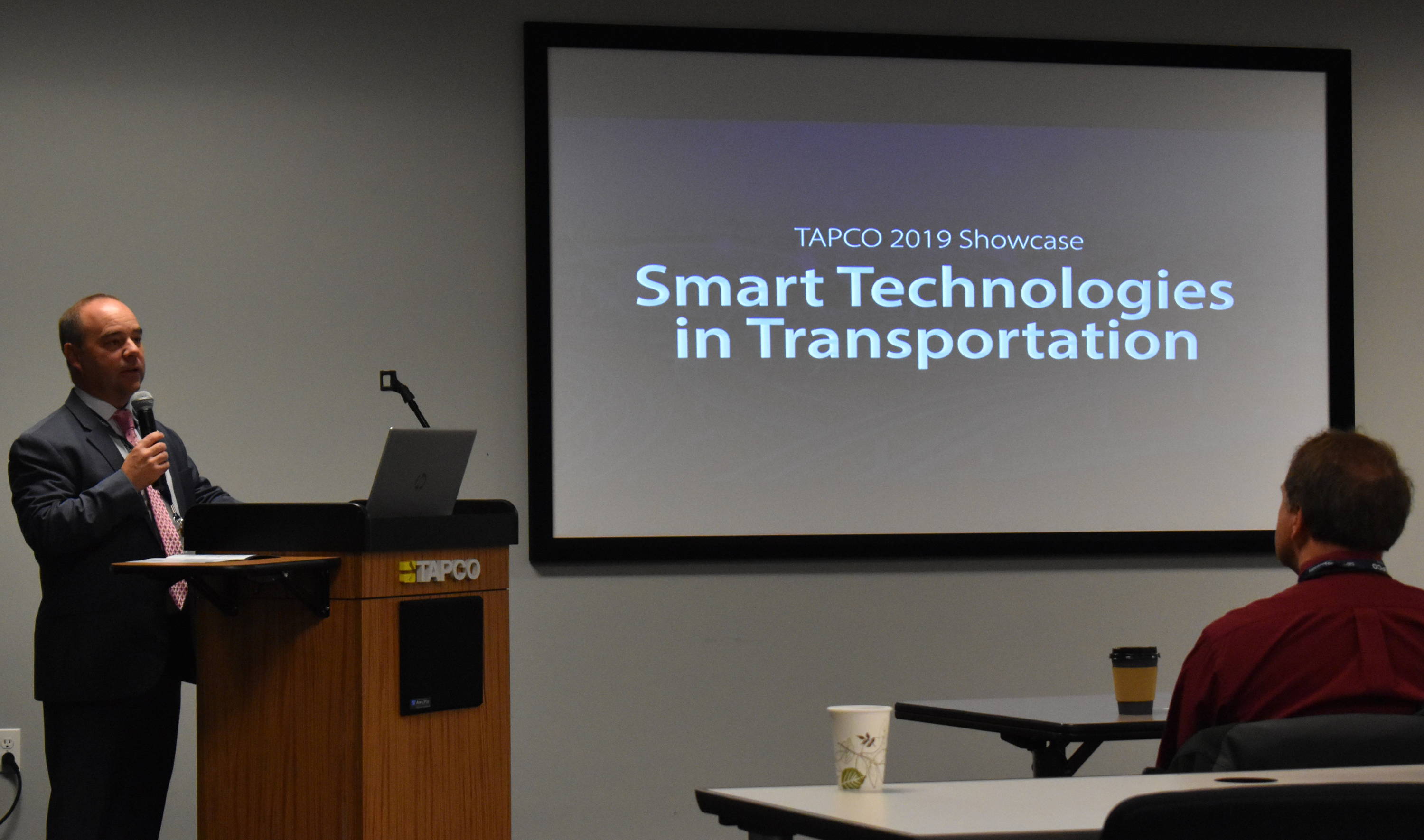 He added that preparing for the future and spending every dollar as efficiently as possible are both crucial to success.
Following him was Andrea Bill, Traffic Safety Engineering Research Program Manager at UW-Madison. She discussed technologies improving transportation, from augmented reality roadway signs to smartphone apps that send safety alerts to pedestrians based on their precise location.
For those interested in federal funding for local projects, there was Nate Smith, the Associate Director of Government Relations for the American Traffic Safety Services Association (ATSSA) out of Washington, D.C. He detailed the politics of federal funding and how finding the right type of program is crucial because, though many elected officials may state that safety is their top priority, not all can deliver.
The final talk of the morning was Neil Boudreau, Assistant Administrator of Traffic and Safety and State Traffic Engineer for the Massachusetts Department of Transportation (MassDOT). Addressing innovations in work zone safety, Neil highlighted how using the same work zone signs throughout a project typically leads to motorists "tuning them out," a huge safety issue. Smart arrow boards and variable speed limits fitting each stage of the project, on the other hand, provide authority and credibility — and can save lives.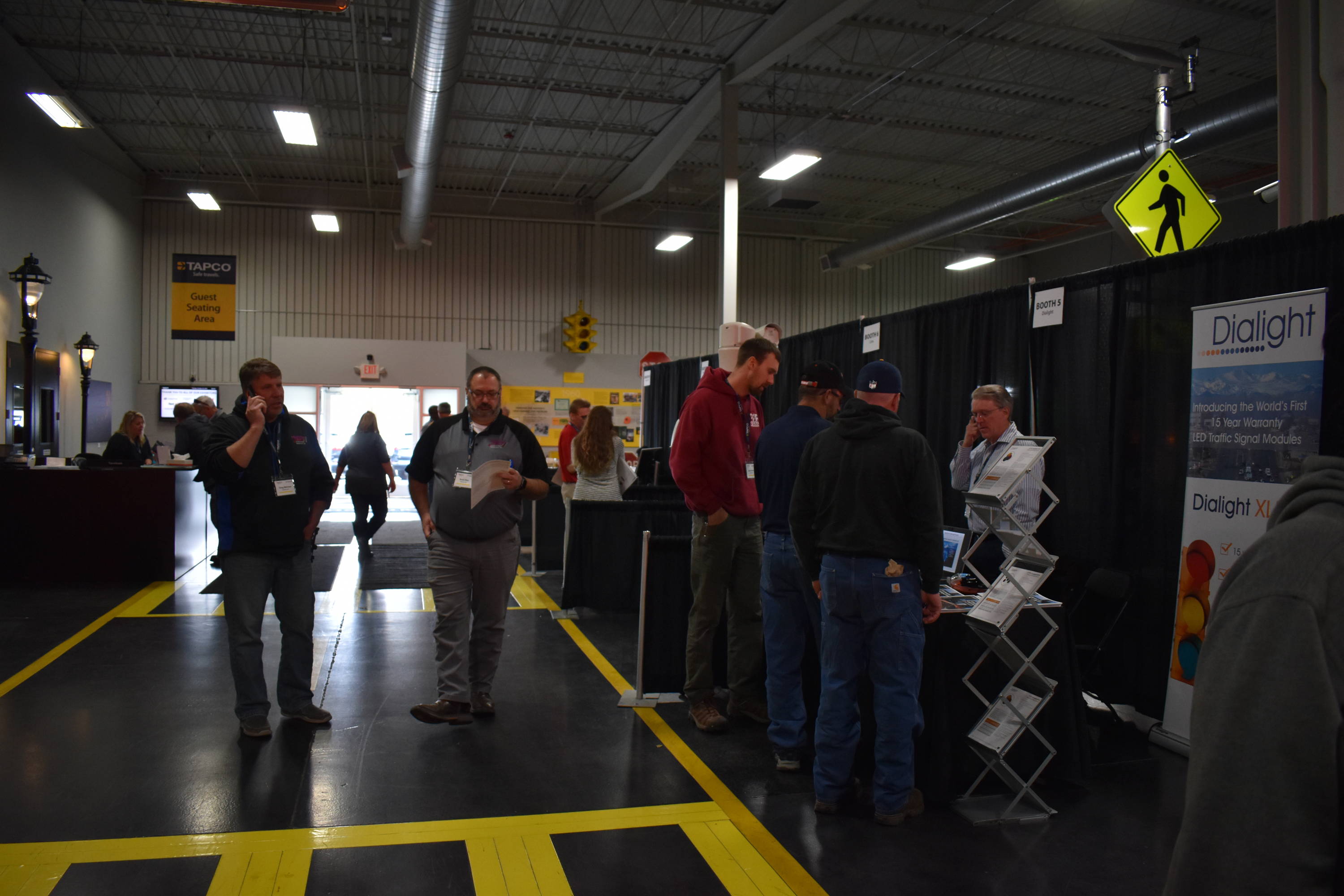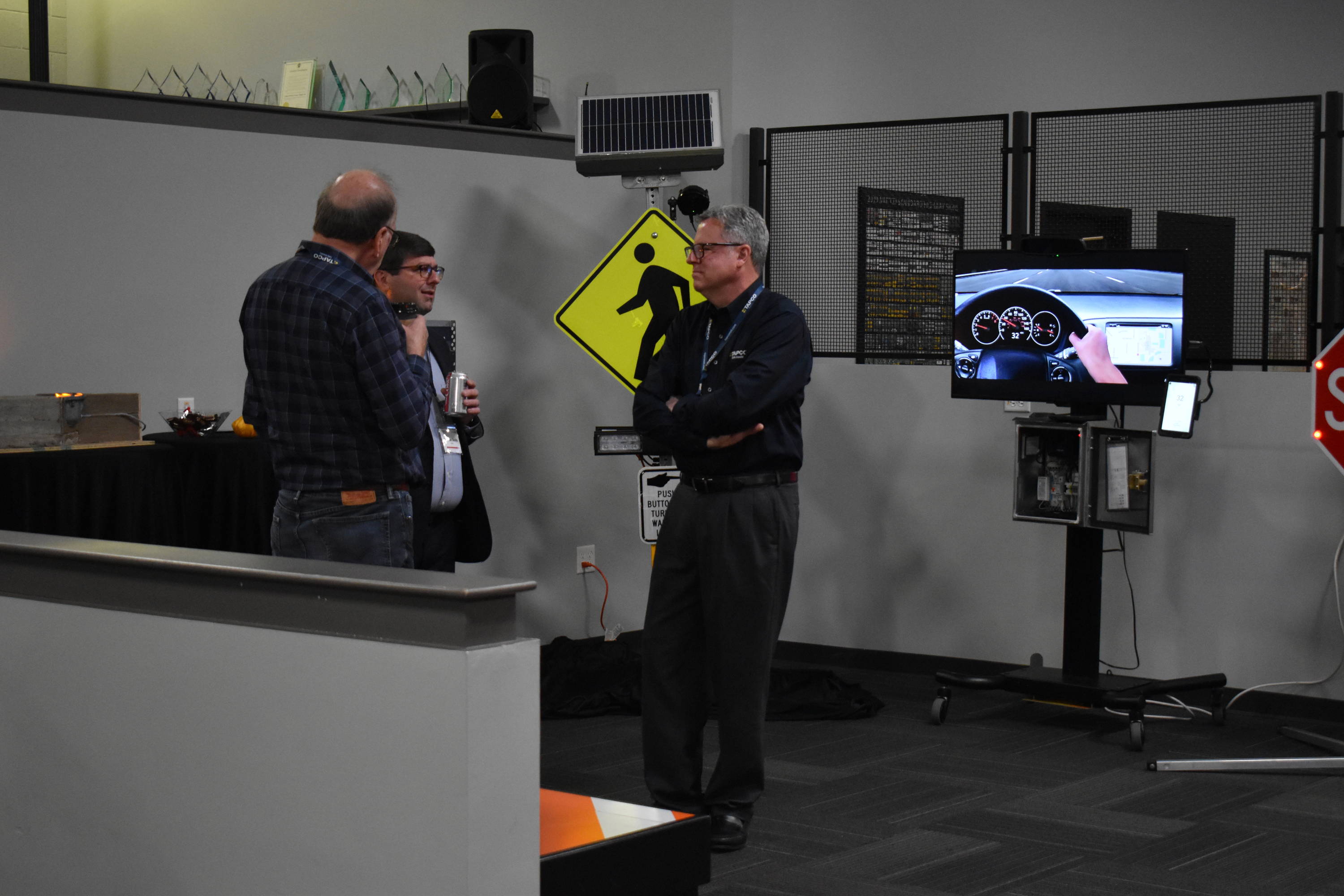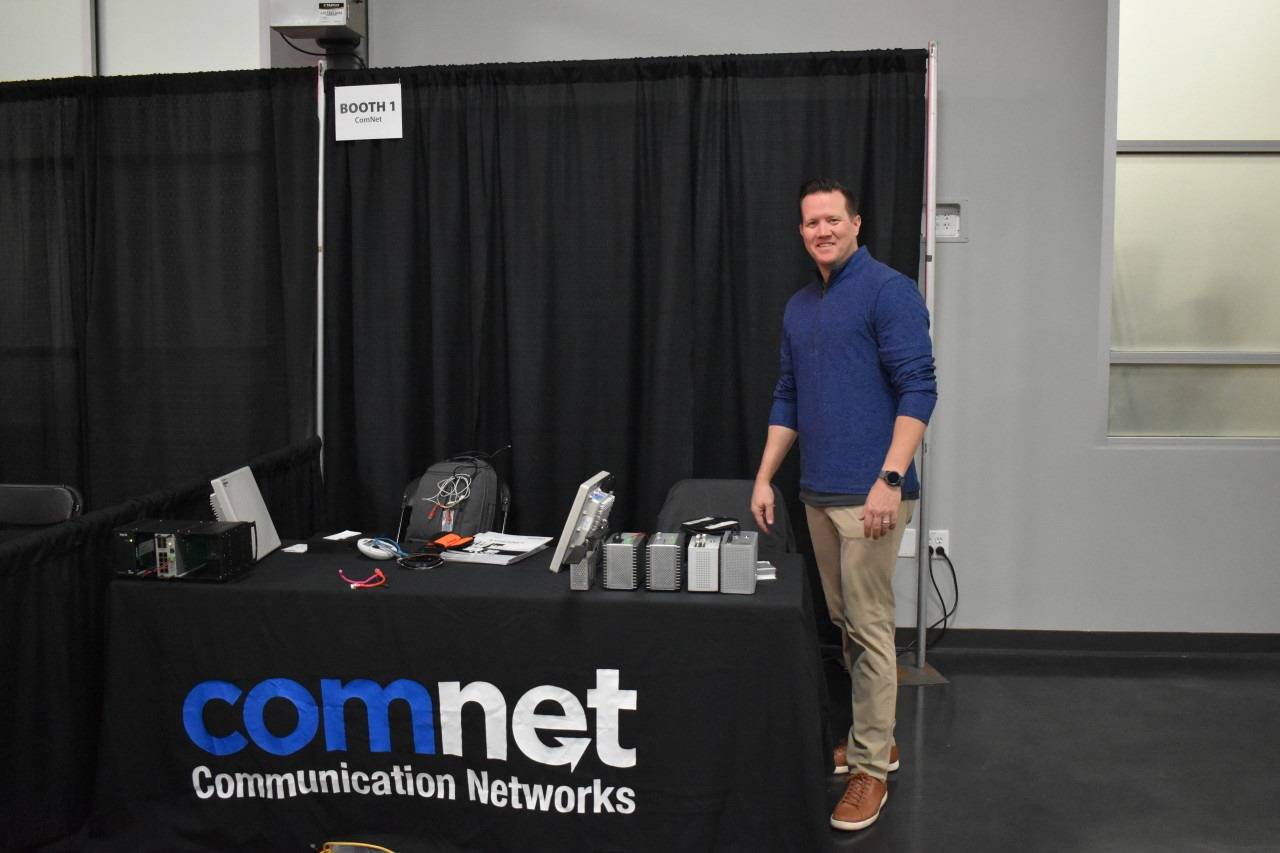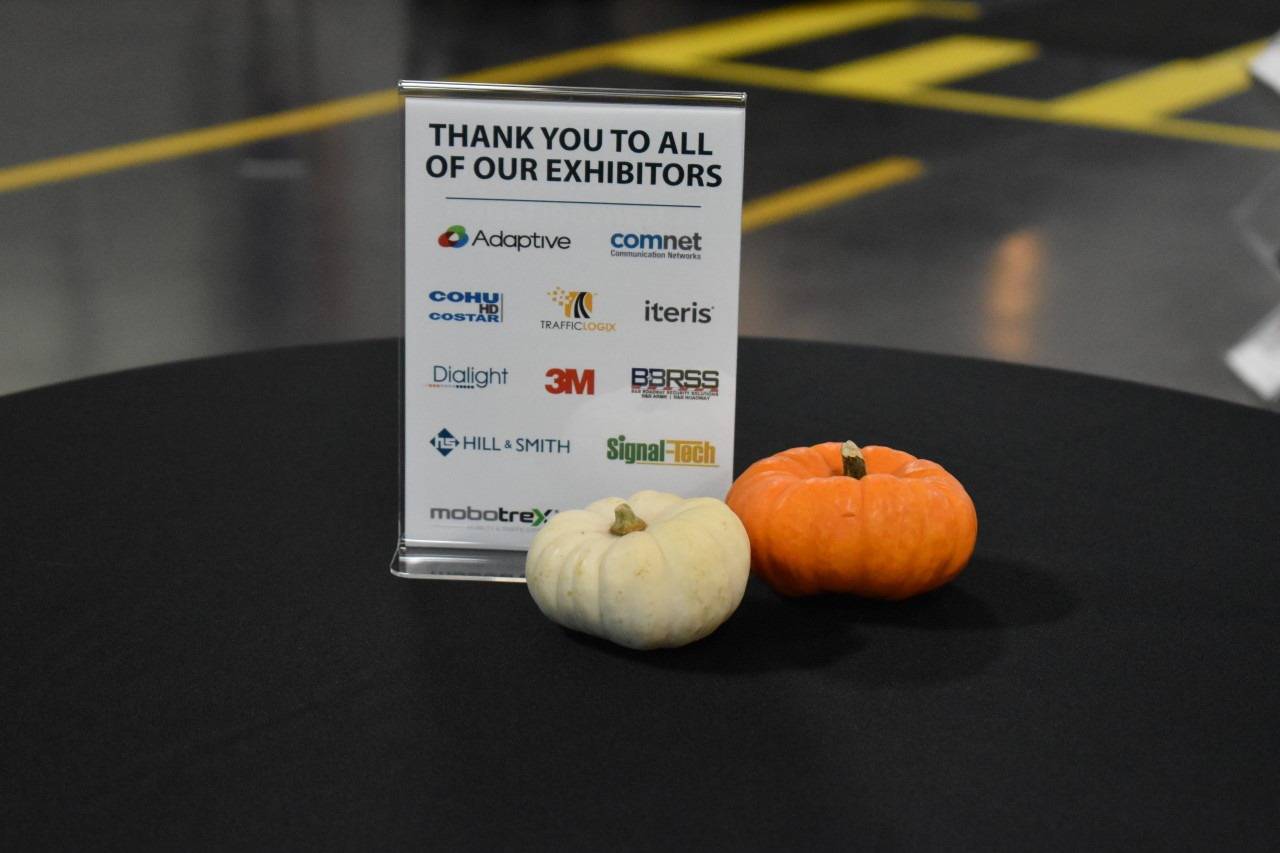 Between tours of TAPCO headquarters and a complimentary lunch, attendees talked with 13 vendors from across the country to discover new technologies and innovations. Among the products showcased were LED signs, traffic light signals and cameras, radar feedback signs and truck-mounted attenuators. Plus, ATSSA's traveling Work Zone Memorial was there, a tribute to those who have lost their lives in America's roadway work zones.
Steve Landry, State Traffic and ITS Engineer for the Maine Department of Transportation (MaineDOT) started the afternoon sessions with a talk about the possibilities offered by connected vehicle (CV) partnerships and why leveraging the technology is important.
"Connected vehicle technology is coming fast," he said. "It's better to prepare, know the direction the technology is heading and how we're going to store all that data than to not prepare and be stuck in the middle of it, not knowing what's going on."
Ending the day's talks was TAPCO Design Engineer Brian Scharles, Jr., who focused on CV applications currently available. From wrong-way entry (WWE) and warning to emergency vehicle preemption (EVP) to pedestrian collision warnings, Brian described ways to start leveraging CV technology today.
Rounding out the showcase was an outdoor demo of the Verdegro truck-mounted attenuator, as well as time for networking on top of the previous night's networking event in Milwaukee.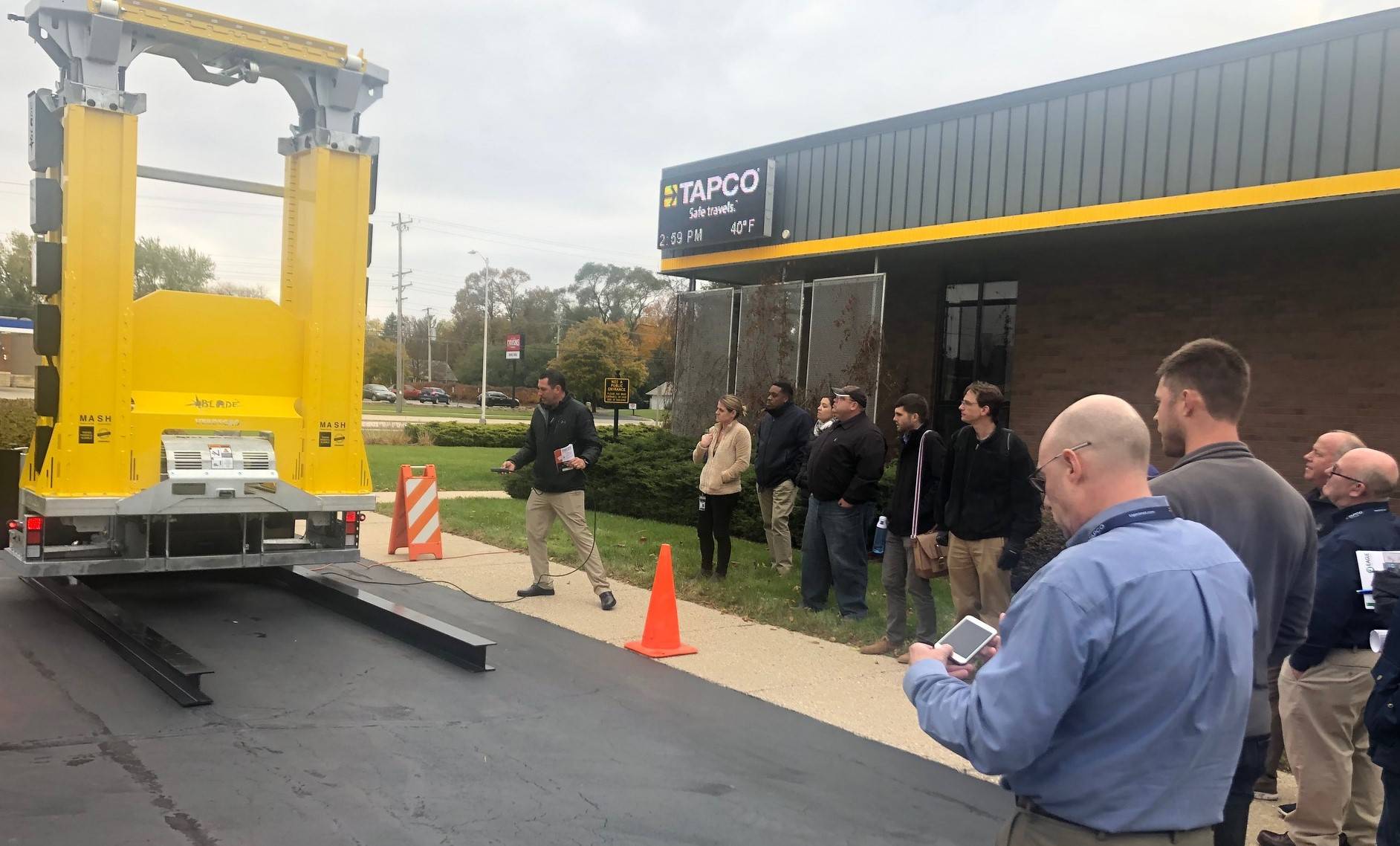 Thousands of traffic safety professionals across the country work simultaneously every day toward a common goal: saving lives while increasing efficiency. Gathering a small fraction of those professionals to learn from each other, talk about smart technologies and share their expertise was incredible, so thank you to all attendees, vendors and speakers for helping make the showcase happen. We already can't wait for next year!


Stay up-to-date on traffic safety insights year-round by subscribing to our blog.