Wrong-way driving continues to threaten roadway safety across North America and beyond, causing over 1,700 fatalities in 2018 in the U.S. alone, according to the National Highway Traffic Safety Administration's Fatality Analysis Reporting System (FARS).
While wrong-way drivers receive much of the focus of safety countermeasures, maximizing effectiveness requires a more holistic approach. By leveraging countermeasures aimed at deterring wrong-way drivers and warning right-way drivers, communities can further reduce these deadly collisions and save lives.
The leading countermeasures that combine to accomplish this can be categorized by their main purpose:
1. To Warn and Inform Right-Way Drivers
When a wrong-way driver is barreling down the highway, every second counts for right-way drivers. Empower them to protect themselves and their passengers by providing advance awareness of a wrong-way driver with use of a dynamic message sign (DMS).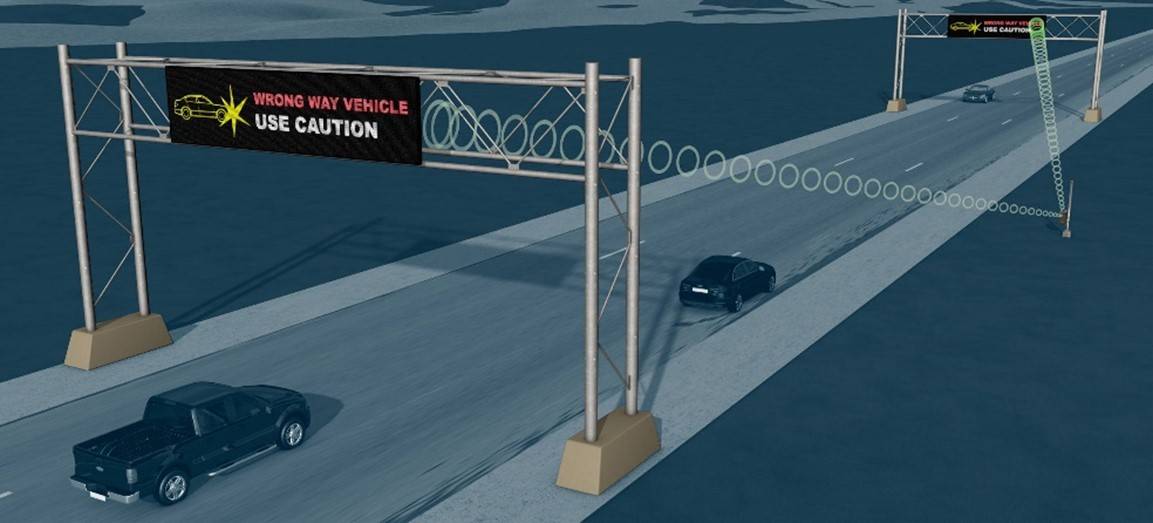 Look for a DMS that deploys state-of-the-art technology with full-matrix capabilities that can display full-color legends. These signs have heightened legibility, maximizing the recognition and understanding of regulatory, warning or guidance information.
In addition, use a roadside NTCIP controller to perform message activation, diagnostics and troubleshooting remotely. With flexibility to access and control up to 16 DMS from one controller, alert messaging can be sent to a central controller and broadcast to multiple DMS.
2. To Alert Wrong-Way Drivers and Maximize the Opportunity for Self-Correction
Detecting wrong-way drivers, alerting them that they are going the wrong way and notifying law enforcement in real time requires an innovative and robust solution like the TAPCO Wrong-Way Alert System. A decade of field research, upgrades and expert engineering have made this system the gold standard for many departments of transportation and other government agencies.
Offering AC and solar power options, the system includes FLIR thermal or radar sensors, high-speed and high-definition cameras, a cellular modem or fiber connection, one of three LED-enhanced warning devices and the BlinkLink® Alert Management Software.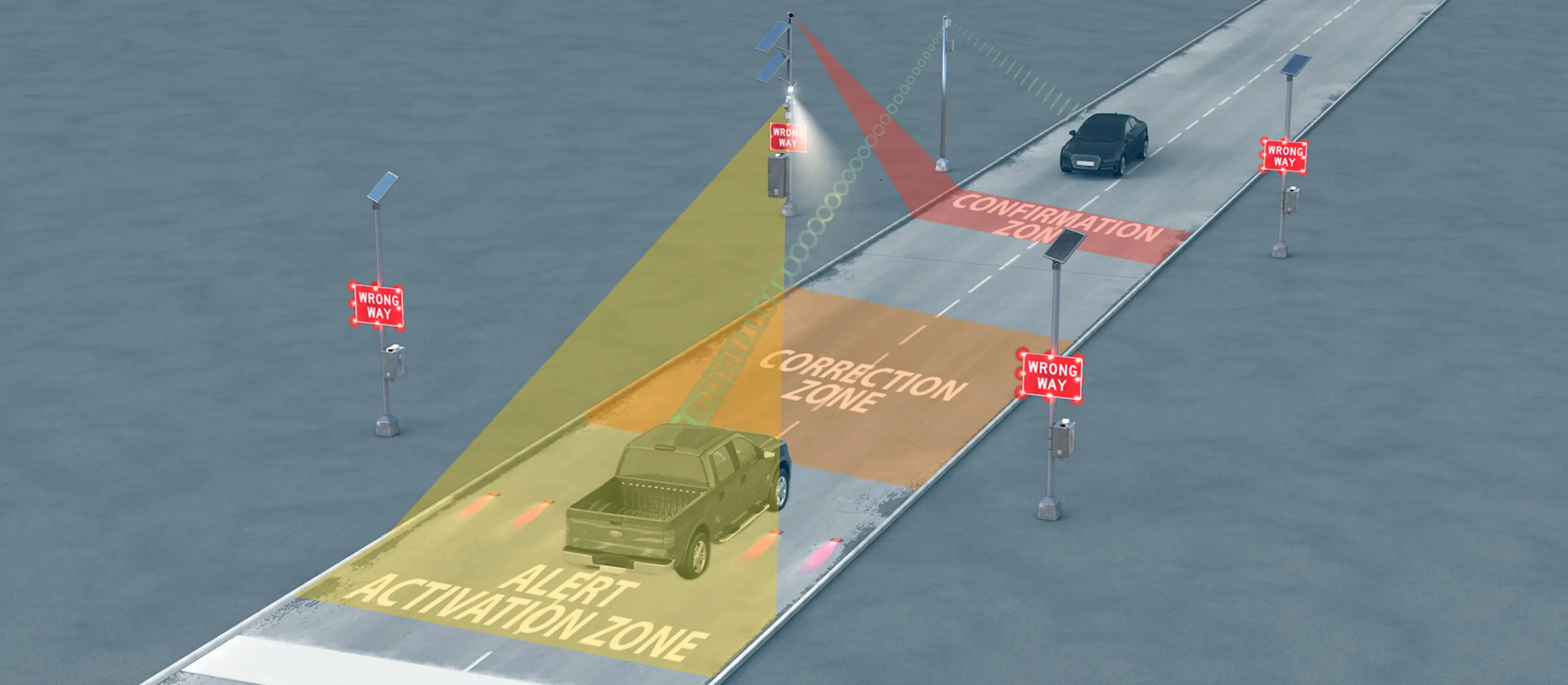 The TAPCO Wrong-Way Alert System uses a three-zone configuration. In the alert activation zone, sensors detect wrong-way vehicles and activate the LED-enhanced warning device to notify wrong-way drivers. The spacing from the point of detection to the warning poles is specifically designed to maximize the number of warning device flashes, commanding driver awareness.
In the correction zone, drivers have the opportunity to self-correct. After all, the goal of the system is to remediate the behavior before it progresses any further.
If they continue in the wrong direction, wrong-way drivers enter the confirmation zone, which is monitored by thermal sensors and a high-speed camera for next-level precision and accuracy in all weather and light conditions. This is where a high-priority alert is generated and transmitted to the road operator or traffic management center (TMC) for awareness.
Via BlinkLink® or an API integration with an agency's Advanced Traffic Management Software (ATMS), email and text alerts can be sent in real time to law enforcement or traffic operators that include vehicle information, the location and the time of the event. This data enables responders to take the necessary action for a safe offender interception, as well as identify behaviors and determine wrong-way driving hotspots over time.
TAPCO's CVI connects Intelligent Warning Systems – such as the TAPCO Wrong-Way Alert System – with roadside units (RSUs). When the system is activated by a wrong-way driver, the RSU transmits a message to nearby connected vehicle on-board units (OBUs), which alert drivers via in-vehicle displays.
For right-way drivers, this means being alerted of an approaching wrong-way driver. For wrong-way drivers, this means receiving a warning to stop and self-correct.
Look for a network-agnostic CVI compatible with dedicated short-range communication (DSRC) or cellular RSUs that can connect with advance traffic management systems to provide traffic managers with actionable system data.
Combining these three categories of countermeasures is the most effective way to protect both right-way and wrong-way drivers. Consider which categories are lacking in your community and what areas can benefit from a major safety upgrade — before it's too late.


---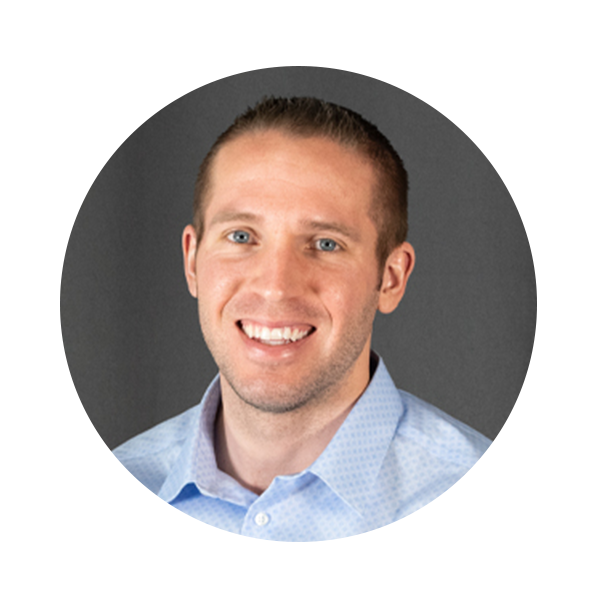 Nick Schmidling
TAPCO | Senior Product Manager
With several years of product and project management experience, Nick is an expert on wrong-way solutions, dynamic curve warning systems, intersection conflict warning systems, overheight warning systems and LED-enhanced signs.
He manages product life cycles from inception to realization and compiles traffic safety market research to drive innovative ITS solutions.