2020 TAPCO Intelligent Traffic Solutions Training

Protect your community by equipping yourself and your team with the knowledge and tools needed to leverage the latest intelligent traffic solutions technology in our expert-led training.
From pedestrian detection systems to mass notification systems, get a comprehensive overview and answers to all your questions, plus a complementary lunch.
Your safety is of the utmost importance, which is why we will be taking the following safety precautions:
Seats will be six or more feet apart

Face masks and hand sanitizer will be provided
Meeting room will be thoroughly cleaned right before the training starts

Lunches will be boxed
This event is for...
WI DOT representatives
Traffic engineers and consultants
DPW directors
Signal department employees
City and municipality leaders
Electricians
*Free lunch is available for all. If your agency requires you to pay for food, we'll be collecting $10 for lunch. Receipts will be provided upon request.
Professional Development Hours are Available

Many engineering licensing jurisdictions require demonstration of continuing professional competency as a condition for licensure. The Transportation Professional Certification Board, Inc. requires PDH units for Professional Traffic Operations Engineer and Professional Transportation Planner certification renewals.
It is the responsibility of each attendee to track their attendance for PDH hours earned during the webinar. If a certificate of attendance is requested, it will be distributed via email after the webinar has ended.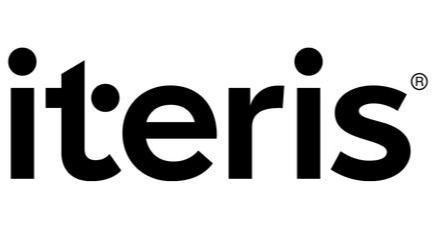 Pedestrian and Vehicle Detection Systems

Carly Randazzo from Iteris will demonstrate how the Iteris pedestrian and vehicle detection systems increase safety and save lives, followed by a 15-minute break.
Battery Backup Systems

Alpha's Mike Olsen will do a deep dive into Alpha Battery Backup Systems, from how they work to major applications, followed by a 15-minute break.
NTCIP-Approved Dynamic Message Signs for Mass Notification Systems (MNS)

Expert Joe Harvey will guide you through the various MNS uses for Adaptive dynamic message signs and how to select the right one for your unique needs, followed by a 15-minute break.
The New INS Push Button

During a working lunch, Matt Baker of Polara will introduce you to the latest INS push button and describe how you can leverage it to the fullest, followed by a 15-minute break.
TAPCO's Intelligent Warning Systems (IWS) and More!

As an IWS expert, Aaron Guilbault will walk through the technology behind TAPCO's pedestrian safety, high water, overheight detection, dynamic curve, wrong-way and CVI solutions, among other industry-leading innovations.